When it comes to the best summer camps, Maine has every other place beat.
It's not hard to see why. With its rocky coast, pristine lakes, and millions of acres of forest land, Maine offers the perfect location, so it's easy to understand why there are more summer camps in Maine than any other US state.
The problem is, whether you live in Maine or just want to send your child to a camp in the state, figuring out which camp can be an overwhelming decision.
That's why I'm here to help! I've compiled a large (and continually growing) list of the best summer camps in Maine and included the most important information for you to see at a glance.
I've also divided the camps into several categories to make it as easy as possible for you to find exactly what you're looking for.
Whether you want a day camp or overnight camp, one that lasts a few days or the entire summer, one that focuses on a particular interest or that offers a variety of activities, you'll find what you're looking for in the list below.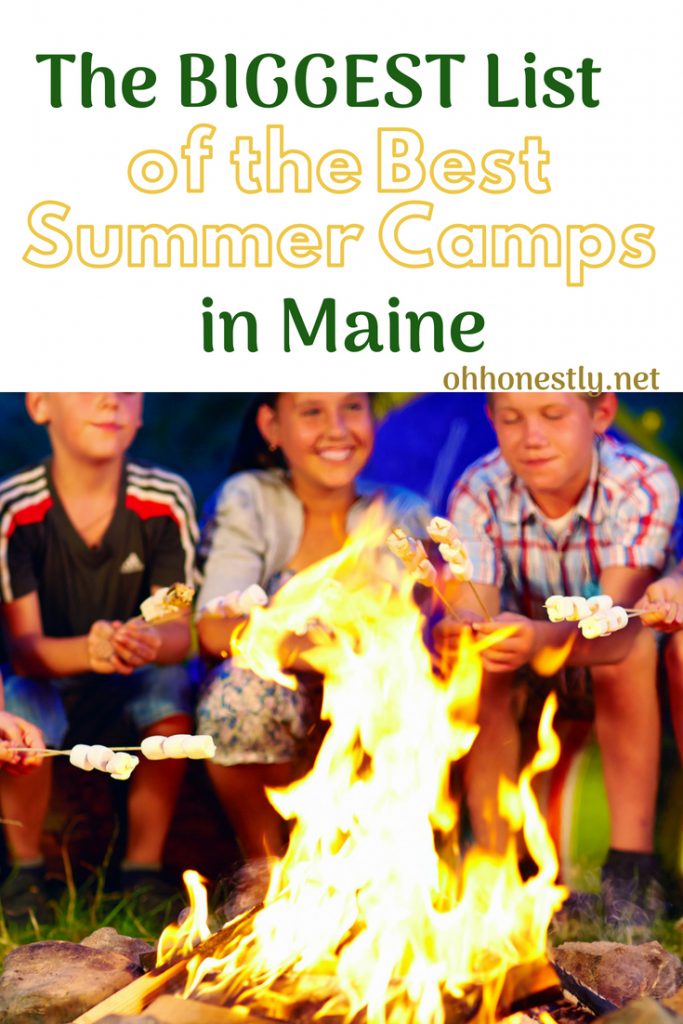 I've also provided the following key to give you an idea of the price of the camp. Costs vary widely from one to the next, so the key should help you narrow your search right off the bat.
$– $0-$250
$$- $251-$500
$$$- $501-$1500
$$$$- $1501-$5000
$$$$$- $5001 & up
Best Summer Camps in Maine by Length of Camp
Best Day Camps in Maine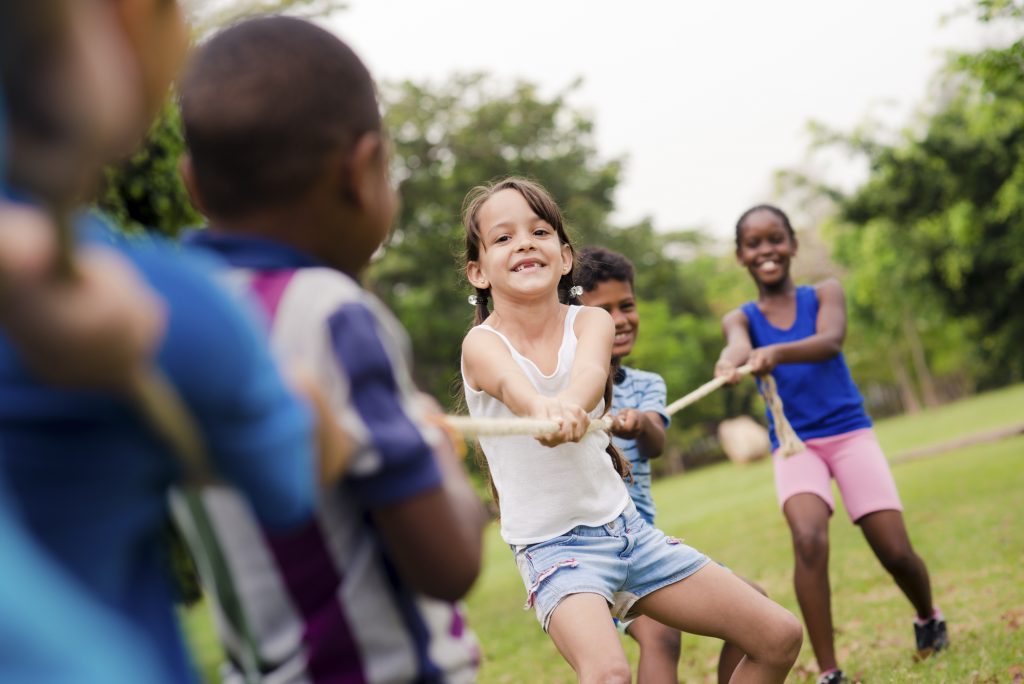 One Week or Less
LOCATION: Mount Desert, Maine
AGES: Kids entering Kindergarten- Kids entering Grade 11
DATES: July and August
ACTIVITIES: Archery, Arts & Crafts, Canoeing, Climbing Wall, Field Games, Nature Exploration, Performing Arts, Story Time, Swimming, Yoga, Kayaking, Sailing, Ropes Courses, Stand Up Paddleboarding. Specialty Camps also available.
PRICE: $-$$
LOCATION: Levant, Maine
AGES: 6 years old-12 years old
DATES: June, July, and August
ACTIVITIES: Farm activities including goat care and milking, cheese-making, jam-making, horseback-riding, and more.
PRICE: $$
LOCATION: Lincolnville, Maine
AGES: 4 years old- 11 years old
DATES: June, July, and August
ACTIVITIES: Swimming, Sports, Hiking, Pond Study, Art, Woodworking, Music, Cooking, and more.
PRICE: $
Camp Pine Cone– Day Camp for children with physical or developmental disabilities
LOCATION: Rome, Maine
AGES: 5 years old- 12 years old
DATES: July
ACTIVITIES: Swimming, Fishing, Kayaking, Hiking, Boating, and more.
PRICE: $
LOCATION: Bryant Pond, Maine
AGES: 6 years old- 18 years old
DATES: June, July, and August
ACTIVITIES: Hiking, Fishing, Boating, Primitive Skills, Ropes Course, Pond Study, Woodcrafting, Outdoor Adventures, and more.
PRICE: $-$$$$$
LOCATION: Portland, Maine
AGES: 8 years old-10 years old co-ed, 11 years old- 17 years old girls only
DATES: June, July, and August
ACTIVITIES: Specialty Weeks,- Outdoor Adventure, Nature, Science, Sports, Art, Music, and more.
PRICE: $-$$$
LOCATION: Gorham, Maine
AGES: Entering Kindergarten- entering Grade 12
DATES: June, July, and August
ACTIVITIES: Baseball, Softball, Basketball, Ice Hockey, Field Hockey, Soccer, Volleyball, and more.
PRICE: $-$$
LOCATION: Waterville, Maine
AGES: 7 years old- 18 years old
DATES: June, July, and August
ACTIVITIES: Baseball, Basketball, Field Hockey, Soccer, and more.
PRICE: $$-$$$
LOCATION: Orono, Maine
AGES: 6 years old- 19 years old
DATES: June, July, and August
ACTIVITIES: Baseball, Softball, Basketball, Ice Hockey, Field Hockey, Soccer, Lacrosse, Football, and more.
PRICE: $-$$$
LOCATION: Standish, Maine
AGES: 5 years old- 13 years old
DATES: June, July, and August
ACTIVITIES: Basketball, Soccer, Flag Football, Swimming, Lacrosse, Badminton, Tug-o-War, Kickball, and more.
PRICE: $
LOCATION: Saco, Maine
AGES: 5 years old- 14 years old
DATES: July and August
ACTIVITIES: Sports, Games, Bounce House, Special Events, and more.
PRICE: $
LOCATION: Acadia National Park, Maine
AGES: 9 years old- 18 years old
DATES: June, July, and August
ACTIVITIES: Rock Climbing, Kayaking, Rafting, Biking, and more.
PRICE: $$-$$$
LOCATION: Carrabbassett Valley, Maine
AGES: 4 years old- 13 years old
DATES: July and August
ACTIVITIES: Swimming, Fly Fishing, Sports, Arts & Crafts, Hiking, Mountain Biking, Ecology, Nature Exploration, and more.
PRICE: $-$$$
LOCATION: East Waterboro, Maine
AGES: 7 years old- 12 years old
DATES: June, July, and August
ACTIVITIES: Canoeing, Hiking, Arts & Crafts, Nature Walks, Sports, Swimming, and more.
PRICE: $-$$$$
LOCATION: Standish, Maine
AGES: 5 years old- 12 years old
DATES: June, July, and August
ACTIVITIES: Swimming, Fishing, Canoeing, Archery, Rock Wall, and more.
PRICE: $-$$
LOCATION: Multiple locations throughout Maine (see list here)
AGES: 6 years old- 12 years old
DATES: June, July, and August
ACTIVITIES: Engineering, Chemistry, Spy Academy, Coding, Inventions, Robotics, and more.
PRICE: $-$$
Two to Three Weeks
LOCATION: Mount Desert Island, Maine
AGES: Kids entering 1st Grade- Kids entering 10th Grade
DATES: July
ACTIVITIES: Dance/Movement, Theater, Visual Art, Writing, Multi-Media, Music (See website for specific course offerings)
PRICE: $$
LOCATION: Portland, Maine
AGES: 8 years old-10 years old co-ed, 11 years old- 17 years old girls only
DATES: June, July, and August
ACTIVITIES: Specialty Weeks,- Outdoor Adventure, Nature, Science, Sports, Art, Music, and more.
PRICE: $-$$$
LOCATION: Carrabbassett Valley, Maine
AGES: 4 years old- 13 years old
DATES: July and August
ACTIVITIES: Swimming, Fly Fishing, Sports, Arts & Crafts, Hiking, Mountain Biking, Ecology, Nature Exploration, and more.
PRICE: $-$$$
LOCATION: East Waterboro, Maine
AGES: 7 years old- 12 years old
DATES: June, July, and August
ACTIVITIES: Canoeing, Hiking, Arts & Crafts, Nature Walks, Sports, Swimming, and more.
PRICE: $-$$$$
LOCATION: Standish, Maine
AGES: 5 years old- 12 years old
DATES: June, July, and August
ACTIVITIES: Swimming, Fishing, Canoeing, Archery, Rock Wall, and more.
PRICE: $-$$
Month or Longer
LOCATION: Carrabbassett Valley, Maine
AGES: 4 years old- 13 years old
DATES: July and August
ACTIVITIES: Swimming, Fly Fishing, Sports, Arts & Crafts, Hiking, Mountain Biking, Ecology, Nature Exploration, and more.
PRICE: $-$$$
LOCATION: East Waterboro, Maine
AGES: 7 years old- 12 years old
DATES: June, July, and August
ACTIVITIES: Canoeing, Hiking, Arts & Crafts, Nature Walks, Sports, Swimming, and more.
PRICE: $-$$$$
LOCATION: Standish, Maine
AGES: 5 years old- 12 years old
DATES: June, July, and August
ACTIVITIES: Swimming, Fishing, Canoeing, Archery, Rock Wall, and more.
PRICE: $-$$
LOCATION:
AGES:
DATES:
ACTIVITIES:
PRICE:
Best Overnight Camps in Maine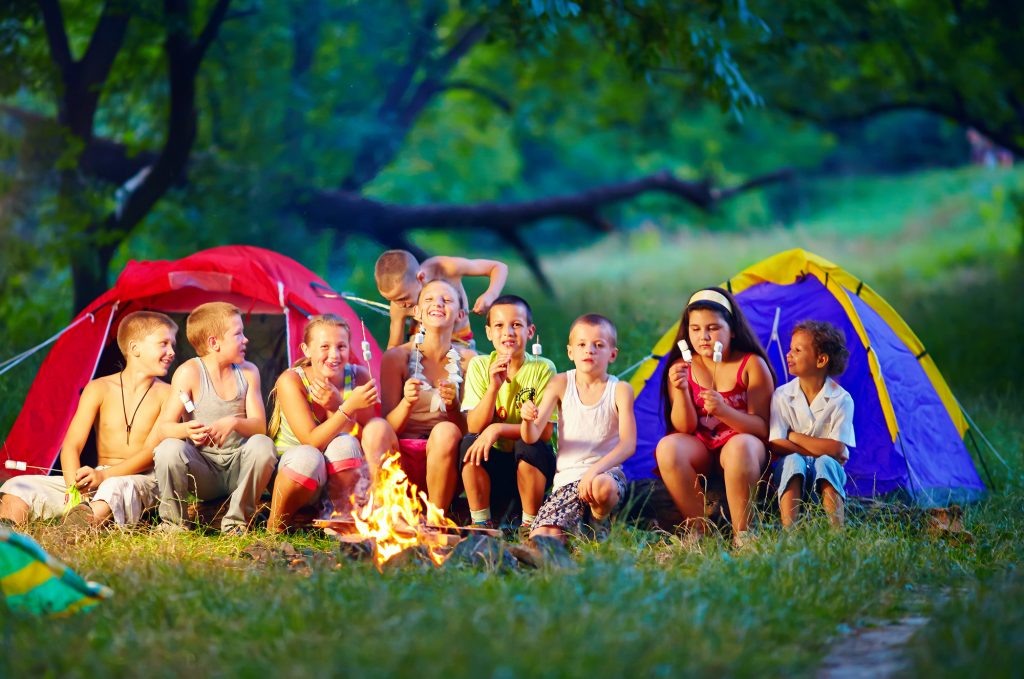 One Week or Less
LOCATION: Lincolnville, Maine
AGES: 8 years old- 14 years old
DATES: June, July, and August
ACTIVITIES: Creative Arts, Gardening, Cooking, Wilderness Skills, Ecology, Drama, STEM, Archery, and more.
PRICE: $$
Pine Tree Camp– Overnight Camp for children and adults with physical or developmental disabilities
LOCATION: Rome, Maine
AGES: 8 years old- Adult
DATES: June, July, and August
ACTIVITIES: Swimming, Fishing, Kayaking, Hiking, Boating, Drama, Arts & Crafts, Archery, Sports, and more.
PRICE: $$$$
LOCATION:
AGES: 8 years old- 14 years old
DATES: July and August
ACTIVITIES: Sailing, Camping, Swimming, Arts & Crafts, Sports, Survival Skills, Performance Arts, Legos, and more.
PRICE: $$$
LOCATION: Kents Hill, Maine
AGES: 8 years old- 15 years old
DATES: July and August
ACTIVITIES: Baseball, Basketball, Hockey, Flag Football, Golf, Lacrosse, Soccer, Tennis, Volleyball, and more.
PRICE: $$$-$$$$$
LOCATION: Gorham, Maine
AGES: Entering Kindergarten- entering Grade 12
DATES: June, July, and August
ACTIVITIES: Baseball, Softball, Basketball, Ice Hockey, Field Hockey, Soccer, Volleyball, and more.
PRICE: $-$$
LOCATION: Waterville, Maine
AGES: 7 years old- 18 years old
DATES: June, July, and August
ACTIVITIES: Baseball, Basketball, Field Hockey, Soccer, and more.
PRICE: $$-$$$
LOCATION: Orono, Maine
AGES: 6 years old- 19 years old
DATES: June, July, and August
ACTIVITIES: Baseball, Softball, Basketball, Ice Hockey, Field Hockey, Soccer, Lacrosse, Football, and more.
PRICE: $-$$$
LOCATION: Portland, Maine
AGES: 8 years old-10 years old co-ed, 11 years old- 17 years old girls only
DATES: June, July, and August
ACTIVITIES: Specialty Weeks,- Outdoor Adventure, Nature, Science, Sports, Art, Music, and more.
PRICE: $$$
LOCATION: Bryant Pond, Maine
AGES: 6 years old- 18 years old
DATES: June, July, and August
ACTIVITIES: Hiking, Fishing, Boating, Primitive Skills, Ropes Course, Pond Study, Woodcrafting, Outdoor Adventures, and more.
PRICE: $-$$$$$
LOCATION: Acadia National Park, Maine
AGES: 9 years old- 18 years old
DATES: June, July, and August
ACTIVITIES: Rock Climbing, Kayaking, Rafting, Biking, and more.
PRICE: $$-$$$
LOCATION: Raymond, Maine
AGES: 6 years old- 16 years old
DATES: June, July, and August
ACTIVITIES: Arts, Crafts, Boating, Tennis, Horseback Riding, Outdoor Living Skills, Swimming, and more.
PRICE: $$$-$$$$$
LOCATION: Standish, Maine
AGES: 5 years old- 12 years old
DATES: June, July, and August
ACTIVITIES: Swimming, Fishing, Canoeing, Archery, Rock Wall, and more.
PRICE: $-$$
Two-Three Weeks
LOCATION: Lincolnville, Maine
AGES: 14 years old- 16 years old
DATES: July and August
ACTIVITIES: Leadership Training, Outdoor Skills, Teamwork, Backpacking, Canoeing, Camping, Boater Safety Certification, and more.
PRICE: $$$-$$$$
LOCATION:
AGES: 8 years old- 14 years old
DATES: July and August
ACTIVITIES: Sailing, Camping, Swimming, Arts & Crafts, Sports, Survival Skills, Performance Arts, Legos, and more.
PRICE: $$$-$$$$
LOCATION: Freedom, Maine
AGES: 8 years old- 14 years old
DATES: June, July, and August
ACTIVITIES: Arts & Crafts, Swimming, Horseback Riding, Ropes Course, Sports, Performing Arts, Music, Outdoor Adventures, Animal Care, and more.
PRICE: $$$$-$$$$$
LOCATION: Nobleboro, Maine
AGES: Ages 8-16
DATES: June, July, and August
ACTIVITIES: Sports, Fishing, Art, Drama, Nature Studies, Woodworking, Ropes Course, Riflery, Boating, Camping, Outdoor Adventures, and more.
PRICE: $$$$
LOCATION: Jefferson, Maine
AGES: Ages 8-16
DATES: June, July, and August
ACTIVITIES: Sports, Fishing, Art, Drama, Nature Studies, Woodworking, Ropes Course, Riflery, Boating, Camping, Outdoor Adventures, and more.
PRICE: $$$$
LOCATION: Washington, Maine
AGES: 8 years old- 16 years old
DATES: June, July, and August
ACTIVITIES: Circus Arts, Culinary Arts, Dance, Fine Arts, Performing Arts, Music, and more.
PRICE: $$$$-$$$$$
LOCATION: Sidney, Maine
AGES: 11 years old- 18 years old
DATES: June, July, and August
ACTIVITIES: Strings, Woodwinds, Brass, Percussion, Piano, Classical Guitar, Voice, Musical Theater, and more.
PRICE: $$$$-$$$$$
LOCATION: Bridgton, Maine
AGES: 8 years old- 15 years old
DATES: June, July, and August
ACTIVITIES: Soccer, Ice Hockey, Baseball, Basketball, Lacrosse, and more.
PRICE: $$$$
LOCATION: Kents Hill, Maine
AGES: 8 years old- 15 years old
DATES: July and August
ACTIVITIES: Baseball, Basketball, Hockey, Flag Football, Golf, Lacrosse, Soccer, Tennis, Volleyball, and more.
PRICE: $$$-$$$$$
LOCATION: Naples, Maine
AGES: 7 years old- 15 years old
DATES: June, July, and August
ACTIVITIES: Water Sports, Lacrosse, Golf, Tennis, Soccer, Basketball, Baseball, Football, Street Hockey, Archery, and more.
PRICE: $$$$$
LOCATION: Bryant Pond, Maine
AGES: 6 years old- 18 years old
DATES: June, July, and August
ACTIVITIES: Hiking, Fishing, Boating, Primitive Skills, Ropes Course, Pond Study, Woodcrafting, Outdoor Adventures, and more.
PRICE: $-$$$$$
LOCATION: Harrison, Maine
AGES: 7 years old- 18 years old
DATES: June, July, and August
ACTIVITIES: Sports, Creative Arts, Outdoor Adventure, Performing Arts, Studio Arts, Water Sports, Horsemanship, and more.
PRICE: $$$$$
LOCATION: Fryeburg, Maine
AGES: 6 years old- 17 years old
DATES: June, July, and August
ACTIVITIES: Water Sports, Sports, Mountain Biking, Art, Archery, Ropes Course, Photography, Hiking, Horseback Riding, and more.
PRICE: $$$$-$$$$$
LOCATION: Fryeburg, Maine
AGES: 6 years old- 17 years old
DATES: June, July, and August
ACTIVITIES: Water Sports, Sports, Mountain Biking, Art, Archery, Ropes Course, Photography, Hiking, Horseback Riding, and more.
PRICE: $$$$-$$$$$
Camp Micah– Maine Jewish Summer Camp
LOCATION: Bridgton, Maine
AGES: 7 years old- 17 years old
DATES: June, July, and August
ACTIVITIES: Team Sports, Individual Sports, Xtreme Sports, Hiking, Wilderness Activities, Arts, and more.
PRICE: $$$$-$$$$$
LOCATION: Raymond, Maine
AGES: 6 years old- 16 years old
DATES: June, July, and August
ACTIVITIES: Arts, Crafts, Boating, Tennis, Horseback Riding, Outdoor Living Skills, Swimming, and more.
PRICE: $$$-$$$$$
LOCATION: Wiscasset, Maine
AGES: 8 years old- 16 years old
DATES: June, July, and August
ACTIVITIES: Hiking, Canoeing, Camping, Backpacking, Woodworking, Outdoor Skills, Swimming, and more.
PRICE: $$$$-$$$$$
LOCATION: Smithfield, Maine
AGES: 8 years old- 15 years old
DATES: June, July, and August
ACTIVITIES: Team Sports, Individual Sports, Equestrian, Creative Arts, Performing Arts, Water Activities, and more.
PRICE: $$$$$
LOCATION: Porter, Maine
AGES: 13 years old- 19 years old
DATES: June, July, and August
ACTIVITIES: Music, Cretive Arts, Academics, Adventure, Fitness, Cooking, Land Sports, Water Sports, Performing Arts, and more.
PRICE: $$$$-$$$$$
LOCATION: Raymond, Maine
AGES: 8 years old- 16 years old
DATES: June, July, and August
ACTIVITIES: Arts, Theater, Water Sports, Land Sports, Outdoor Adventures, and more.
PRICE: $$$$-$$$$$
LOCATION: Bridgton, Maine
AGES: 8 years old- 17 years old
DATES: June, July, and August
ACTIVITIES: Archery, Canoeing, Sports, Arts & Crafts, Hiking, Horseback Riding, Riflery, and more.
PRICE: $$$$$
LOCATION: Casco, Maine
AGES: 8 years old- 15 years old
DATES: June, July, and August
ACTIVITIES: Archery, Sports, Fitness, Chess, Drama, Music, Arts, Water Activities, Woodsman Activities, and more.
PRICE: $$$$-$$$$$
LOCATION: Denmark, Maine
AGES: 8 years old- 18 years old
DATES: June, July, and August
ACTIVITIES: Aquatics, Outdoor Skills, Wilderness Tripping, Horseback Riding, Challenge Courses, Creative Arts, Land Sports, and more.
PRICE: $$$$$
LOCATION: Raymond, Maine
AGES: 7 years old- 17 years old
DATES: June, July, and August
ACTIVITIES: Water Sports, Land Sports, Horseback Riding, Outdoor Adventure, Creative Arts, Performing Arts, and more.
PRICE: $$$$-$$$$$
Month or Longer
LOCATION:
AGES: 8 years old- 14 years old
DATES: July and August
ACTIVITIES: Sailing, Camping, Swimming, Arts & Crafts, Sports, Survival Skills, Performance Arts, Legos, and more.
PRICE: $$$$
LOCATION: Freedom, Maine
AGES: 8 years old- 14 years old
DATES: June, July, and August
ACTIVITIES: Arts & Crafts, Swimming, Horseback Riding, Ropes Course, Sports, Performing Arts, Music, Outdoor Adventures, Animal Care, and more.
PRICE: $$$$-$$$$$
LOCATION: Nobleboro, Maine
AGES: Ages 8-16
DATES: June, July, and August
ACTIVITIES: Sports, Fishing, Art, Drama, Nature Studies, Woodworking, Ropes Course, Riflery, Boating, Camping, Outdoor Adventures, and more.
PRICE: $$$$$
LOCATION: Jefferson, Maine
AGES: Ages 8-16
DATES: June, July, and August
ACTIVITIES: Sports, Fishing, Art, Drama, Nature Studies, Woodworking, Ropes Course, Riflery, Boating, Camping, Outdoor Adventures, and more.
PRICE: $$$$$
LOCATION: Washington, Maine
AGES: 8 years old- 16 years old
DATES: June, July, and August
ACTIVITIES: Circus Arts, Culinary Arts, Dance, Fine Arts, Performing Arts, Music, and more.
PRICE: $$$$-$$$$$
LOCATION: Sidney, Maine
AGES: 11 years old- 18 years old
DATES: June, July, and August
ACTIVITIES: Strings, Woodwinds, Brass, Percussion, Piano, Classical Guitar, Voice, Musical Theater, and more.
PRICE: $$$$-$$$$$
LOCATION: Kents Hill, Maine
AGES: 8 years old- 15 years old
DATES: July and August
ACTIVITIES: Baseball, Basketball, Hockey, Flag Football, Golf, Lacrosse, Soccer, Tennis, Volleyball, and more.
PRICE: $$$-$$$$$
LOCATION: Casco, Maine
AGES: 8 years old- 15 years old
DATES: June, July, and August
ACTIVITIES: Individual Sports, Team Sports, Water Sports, Outdoor Education, Creative Arts, and more.
PRICE: $$$$$
LOCATION: Naples, Maine
AGES: 7 years old- 15 years old
DATES: June, July, and August
ACTIVITIES: Water Sports, Lacrosse, Golf, Tennis, Soccer, Basketball, Baseball, Football, Street Hockey, Archery, and more.
PRICE: $$$$$
LOCATION: Bryant Pond, Maine
AGES: 6 years old- 18 years old
DATES: June, July, and August
ACTIVITIES: Hiking, Fishing, Boating, Primitive Skills, Ropes Course, Pond Study, Woodcrafting, Outdoor Adventures, and more.
PRICE: $-$$$$$
LOCATION: Fryeburg, Maine
AGES: 6 years old- 17 years old
DATES: June, July, and August
ACTIVITIES: Water Sports, Sports, Mountain Biking, Art, Archery, Ropes Course, Photography, Hiking, Horseback Riding, and more.
PRICE: $$$$-$$$$$
LOCATION: Fryeburg, Maine
AGES: 6 years old- 17 years old
DATES: June, July, and August
ACTIVITIES: Water Sports, Sports, Mountain Biking, Art, Archery, Ropes Course, Photography, Hiking, Horseback Riding, and more.
PRICE: $$$$-$$$$$
Camp Micah– Maine Jewish Summer Camp
LOCATION: Bridgton, Maine
AGES: 7 years old- 17 years old
DATES: June, July, and August
ACTIVITIES: Team Sports, Individual Sports, Xtreme Sports, Hiking, Wilderness Activities, Arts, and more.
PRICE: $$$$-$$$$$
LOCATION: Raymond, Maine
AGES: 6 years old- 16 years old
DATES: June, July, and August
ACTIVITIES: Arts, Crafts, Boating, Tennis, Horseback Riding, Outdoor Living Skills, Swimming, and more.
PRICE: $$$-$$$$$
LOCATION: Bridgton, Maine
AGES: 7 years old- 15 years old
DATES: June, July, and August
ACTIVITIES: Creative Arts, Individual Sports, Team Sports, Water Sports, and more.
PRICE: $$$$$
LOCATION: Readfield, Maine
AGES: 7 years old- 15 years old
DATES: June, July, and August
ACTIVITIES: Athletics, Water Sports/Activities, Tennis, Inter-Arts, Equestrian
PRICE: $$$$$
LOCATION: Oakland, Maine
AGES: 7 years old- 16 years old
DATES: June, July, and August
ACTIVITIES: Land Sports, Water Sports, Team Sports, Individual Sports, Creative Arts, Music, Adventure Trips, and more.
PRICE: $$$$$
LOCATION: Wayne, Maine
AGES: 8 years old- 15 years old
DATES: June, July, and August
ACTIVITIES: Land Sports, Water Sports, Creative Arts, Multi-Media, and more.
PRICE: $$$$$
LOCATION: Poland, Maine
AGES: 7 years old- 16 years old
DATES: June, July, and August
ACTIVITIES: Land Sports, Water Sports and Activities, Creative Arts, Performing Arts, Equestrian, Adventure Trips, and more.
PRICE: $$$$$
LOCATION: Wiscasset, Maine
AGES: 8 years old- 16 years old
DATES: June, July, and August
ACTIVITIES: Hiking, Canoeing, Camping, Backpacking, Woodworking, Outdoor Skills, Swimming, and more.
PRICE: $$$$-$$$$$
LOCATION: Smithfield, Maine
AGES: 8 years old- 15 years old
DATES: June, July, and August
ACTIVITIES: Team Sports, Individual Sports, Equestrian, Creative Arts, Performing Arts, Water Activities, and more.
PRICE: $$$$$
LOCATION: Poland, Maine
AGES: 8 years old- 15 years old
DATES: June, July, and August
ACTIVITIES: Swimming, Tennis, Canoeing, Land Sports, Water Sports, Creative Arts, Performing Arts, and more.
PRICE: $$$$$
LOCATION: Porter, Maine
AGES: 13 years old- 19 years old
DATES: June, July, and August
ACTIVITIES: Music, Cretive Arts, Academics, Adventure, Fitness, Cooking, Land Sports, Water Sports, Performing Arts, and more.
PRICE: $$$$-$$$$$
LOCATION: Harrison, Maine
AGES: 7 years old- 15 years old
DATES: June, July, and August
ACTIVITIES: Land Sports, Water Sports, Tennis, Horseback Riding, Hiking, Studio Arts, Performing Arts, Nature, Ropes Course, and more.
PRICE: $$$$$
LOCATION: Raymond, Maine
AGES: 8 years old- 16 years old
DATES: June, July, and August
ACTIVITIES: Arts, Theater, Water Sports, Land Sports, Outdoor Adventures, and more.
PRICE: $$$$-$$$$$
LOCATION: Bridgton, Maine
AGES: 8 years old- 17 years old
DATES: June, July, and August
ACTIVITIES: Archery, Canoeing, Sports, Arts & Crafts, Hiking, Horseback Riding, Riflery, and more.
PRICE: $$$$$
LOCATION: Casco, Maine
AGES: 8 years old- 15 years old
DATES: June, July, and August
ACTIVITIES: Archery, Sports, Fitness, Chess, Drama, Music, Arts, Water Activities, Woodsman Activities, and more.
PRICE: $$$$-$$$$$
LOCATION: Denmark, Maine
AGES: 8 years old- 18 years old
DATES: June, July, and August
ACTIVITIES: Aquatics, Outdoor Skills, Wilderness Tripping, Horseback Riding, Challenge Courses, Creative Arts, Land Sports, and more.
PRICE: $$$$$
LOCATION: Raymond, Maine
AGES: 7 years old- 17 years old
DATES: June, July, and August
ACTIVITIES: Water Sports, Land Sports, Horseback Riding, Outdoor Adventure, Creative Arts, Performing Arts, and more.
PRICE: $$$$-$$$$$
Best Summer Camps in Maine by Activity/Specialty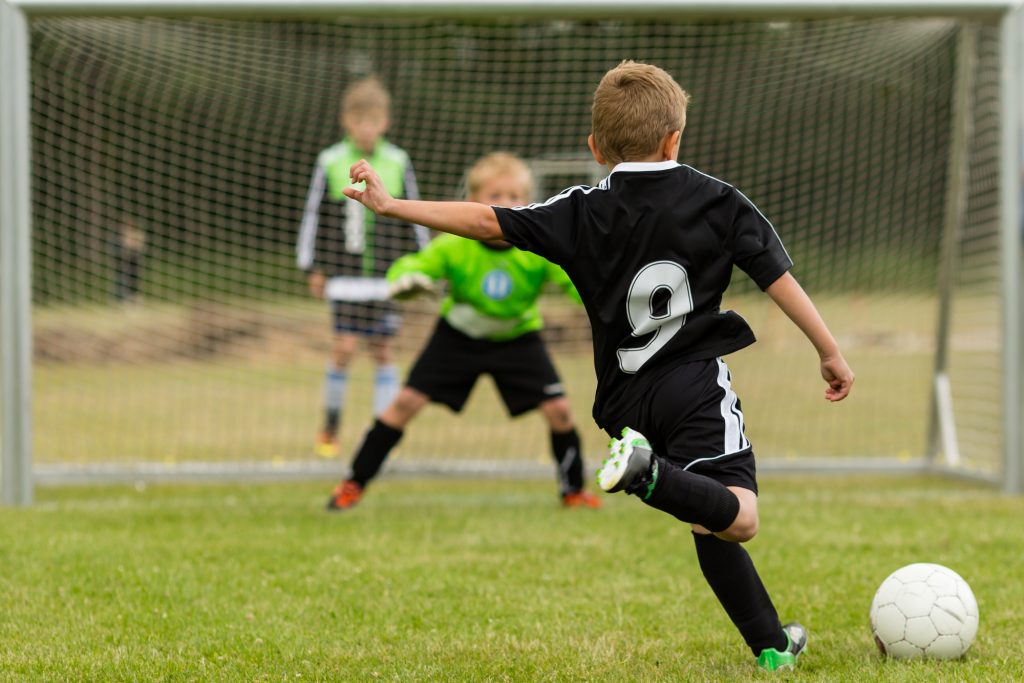 Best Sports Camps in Maine
LOCATION: Bridgton, Maine
AGES: 8 years old- 15 years old
DATES: June, July, and August
ACTIVITIES: Soccer, Ice Hockey, Baseball, Basketball, Lacrosse, and more.
PRICE: $$$$
LOCATION: Kents Hill, Maine
AGES: 8 years old- 15 years old
DATES: July and August
ACTIVITIES: Baseball, Basketball, Hockey, Flag Football, Golf, Lacrosse, Soccer, Tennis, Volleyball, and more.
PRICE: $$$-$$$$$
LOCATION: Mount Desert, Maine
AGES: Kids entering Kindergarten- Kids entering Grade 11
DATES: July and August
ACTIVITIES: A variety of sports-focused specialty camps
PRICE: $-$$
LOCATION: Gorham, Maine
AGES: Entering Kindergarten- entering Grade 12
DATES: June, July, and August
ACTIVITIES: Baseball, Softball, Basketball, Ice Hockey, Field Hockey, Soccer, Volleyball, and more.
PRICE: $-$$
LOCATION: Waterville, Maine
AGES: 7 years old- 18 years old
DATES: June, July, and August
ACTIVITIES: Baseball, Basketball, Field Hockey, Soccer, and more.
PRICE: $$-$$$
LOCATION: Orono, Maine
AGES: 6 years old- 19 years old
DATES: June, July, and August
ACTIVITIES: Baseball, Softball, Basketball, Ice Hockey, Field Hockey, Soccer, Lacrosse, Football, and more.
PRICE: $-$$$
LOCATION: Standish, Maine
AGES: 5 years old- 13 years old
DATES: June, July, and August
ACTIVITIES: Basketball, Soccer, Flag Football, Swimming, Lacrosse, Badminton, Tug-o-War, Kickball, and more.
PRICE: $
LOCATION: Portland, Maine
AGES: 8 years old-10 years old co-ed, 11 years old- 17 years old girls only
DATES: June, July, and August
ACTIVITIES: Specialty Weeks- Cheering, Volleyball, Fencing, Basketball, Rugby, and more.
PRICE: $-$$
LOCATION: Casco, Maine
AGES: 8 years old- 15 years old
DATES: June, July, and August
ACTIVITIES: Individual Sports, Team Sports, Water Sports, and more.
PRICE: $$$$$
LOCATION: Naples, Maine
AGES: 7 years old- 15 years old
DATES: June, July, and August
ACTIVITIES: Water Sports, Lacrosse, Golf, Tennis, Soccer, Basketball, Baseball, Football, Street Hockey, Archery, and more.
PRICE: $$$$$
LOCATION: Saco, Maine
AGES: 5 years old- 14 years old
DATES: July and August
ACTIVITIES: Sports, Games, Bounce House, Special Events, and more.
PRICE: $
LOCATION: Fryeburg, Maine
AGES: 6 years old- 17 years old
DATES: June, July, and August
ACTIVITIES: Water Sports, Sports, Mountain Biking, Art, Archery, Ropes Course, Photography, Hiking, Horseback Riding, and more.
PRICE: $$$$-$$$$$
LOCATION: Fryeburg, Maine
AGES: 6 years old- 17 years old
DATES: June, July, and August
ACTIVITIES: Water Sports, Sports, Mountain Biking, Art, Archery, Ropes Course, Photography, Hiking, Horseback Riding, and more.
PRICE: $$$$-$$$$$
Camp Micah– Maine Jewish Summer Camp
LOCATION: Bridgton, Maine
AGES: 7 years old- 17 years old
DATES: June, July, and August
ACTIVITIES: Team Sports, Individual Sports, Xtreme Sports, Hiking, Wilderness Activities, Arts, and more.
PRICE: $$$$-$$$$$
LOCATION: Readfield, Maine
AGES: 7 years old- 15 years old
DATES: June, July, and August
ACTIVITIES: Athletics, Water Sports/Activities, Tennis, Equestrian
PRICE: $$$$$
LOCATION: Oakland, Maine
AGES: 7 years old- 16 years old
DATES: June, July, and August
ACTIVITIES: Land Sports, Water Sports, Team Sports, Individual Sports, and more.
PRICE: $$$$$
LOCATION: Wayne, Maine
AGES: 8 years old- 15 years old
DATES: June, July, and August
ACTIVITIES: Land Sports, Water Sports, and more.
PRICE: $$$$$
LOCATION: Poland, Maine
AGES: 7 years old- 16 years old
DATES: June, July, and August
ACTIVITIES: Land Sports, Water Sports and Activities, Equestrian, and more.
PRICE: $$$$$
LOCATION: Smithfield, Maine
AGES: 8 years old- 15 years old
DATES: June, July, and August
ACTIVITIES: Team Sports, Individual Sports, Equestrian, Creative Arts, Performing Arts, Water Activities, and more.
PRICE: $$$$$
LOCATION: Poland, Maine
AGES: 8 years old- 15 years old
DATES: June, July, and August
ACTIVITIES: Swimming, Tennis, Canoeing, Land Sports, Water Sports, Creative Arts, Performing Arts, and more.
PRICE: $$$$$
LOCATION: Porter, Maine
AGES: 13 years old- 19 years old
DATES: June, July, and August
ACTIVITIES: Music, Cretive Arts, Academics, Adventure, Fitness, Cooking, Land Sports, Water Sports, Performing Arts, and more.
PRICE: $$$$-$$$$$
LOCATION: Harrison, Maine
AGES: 7 years old- 15 years old
DATES: June, July, and August
ACTIVITIES: Land Sports, Water Sports, Tennis, Horseback Riding, Hiking, Studio Arts, Performing Arts, Nature, Ropes Course, and more.
PRICE: $$$$$
Best Arts Camps in Maine
LOCATION: Mount Desert Island, Maine
AGES: Kids entering 1st Grade- Kids entering 10th Grade
DATES: July
ACTIVITIES: Dance/Movement, Theater, Visual Art, Writing, Multi-Media, Music (See website for specific course offerings)
PRICE: $$
LOCATION: Washington, Maine
AGES: 8 years old- 16 years old
DATES: June, July, and August
ACTIVITIES: Circus Arts, Culinary Arts, Dance, Fine Arts, Performing Arts, Music, and more.
PRICE: $$$$-$$$$$
LOCATION: Mount Desert, Maine
AGES: Kids entering Kindergarten- Kids entering Grade 11
DATES: July and August
ACTIVITIES: A variety of arts-focused specialty camps
PRICE: $
LOCATION: Freedom, Maine
AGES: 14 years old- 16 years old
DATES: June, July, and August
ACTIVITIES: Theater, Art, Music, Dance, Communication Arts
PRICE: $$$$-$$$$$
LOCATION: Sidney, Maine
AGES: 11 years old- 18 years old
DATES: June, July, and August
ACTIVITIES: Strings, Woodwinds, Brass, Percussion, Piano, Classical Guitar, Voice, Musical Theater, and more.
PRICE: $$$$-$$$$$
LOCATION: Portland, Maine
AGES: 8 years old-10 years old co-ed, 11 years old- 17 years old girls only
DATES: June, July, and August
ACTIVITIES: Specialty Weeks- Art Exploration, Self Portraits, Drawing, Painting, Fiber, Photography, and more.
PRICE: $-$$
LOCATION: Harrison, Maine
AGES: 7 years old- 18 years old
DATES: June, July, and August
ACTIVITIES: Creative Arts, Performing Arts, Studio Arts, and more.
PRICE: $$$$$
LOCATION: Readfield, Maine
AGES: 7 years old- 15 years old
DATES: June, July, and August
ACTIVITIES: Inter-Arts
PRICE: $$$$$
LOCATION: Oakland, Maine
AGES: 7 years old- 16 years old
DATES: June, July, and August
ACTIVITIES: Creative Arts, Music, and more.
PRICE: $$$$$
LOCATION: Wayne, Maine
AGES: 8 years old- 15 years old
DATES: June, July, and August
ACTIVITIES: Creative Arts, Multi-Media, and more.
PRICE: $$$$$
LOCATION: Poland, Maine
AGES: 7 years old- 16 years old
DATES: June, July, and August
ACTIVITIES: Creative Arts, Performing Arts, and more.
PRICE: $$$$$
LOCATION: Smithfield, Maine
AGES: 8 years old- 15 years old
DATES: June, July, and August
ACTIVITIES: Team Sports, Individual Sports, Equestrian, Creative Arts, Performing Arts, Water Activities, and more.
PRICE: $$$$$
LOCATION: Poland, Maine
AGES: 8 years old- 15 years old
DATES: June, July, and August
ACTIVITIES: Creative Arts, Performing Arts, and more.
PRICE: $$$$$
LOCATION: Porter, Maine
AGES: 13 years old- 19 years old
DATES: June, July, and August
ACTIVITIES: Music, Creative Arts, Cooking, Performing Arts, and more.
PRICE: $$$$-$$$$$
LOCATION: Harrison, Maine
AGES: 7 years old- 15 years old
DATES: June, July, and August
ACTIVITIES: Land Sports, Water Sports, Tennis, Horseback Riding, Hiking, Studio Arts, Performing Arts, Nature, Ropes Course, and more.
PRICE: $$$$$
Best Science Camps in Maine
LOCATION: Multiple locations throughout Maine (see list here)
AGES: 6 years old- 12 years old
DATES: June, July, and August
ACTIVITIES: Engineering, Chemistry, Spy Academy, Coding, Inventions, Robotics, and more.
PRICE: $-$$
LOCATION: Mount Desert, Maine
AGES: Kids entering Kindergarten- Kids entering Grade 11
DATES: July and August
ACTIVITIES: A variety of science-focused specialty camps
PRICE: $-$$
LOCATION: Levant, Maine
AGES: 6 years old-12 years old
DATES: June, July, and August
ACTIVITIES: Farm activities including goat care and milking, cheese-making, jam-making, horseback-riding, and more.
PRICE: $$
LOCATION: Lincolnville, Maine
AGES: 4 years old- 14 years old
DATES: June, July, and August
ACTIVITIES: Swimming, Sports, Hiking, Pond Study, Art, Woodworking, Music, Cooking, Creative Arts, Gardening, Wilderness Skills, Ecology, Drama, STEM, Archery, and more.
PRICE: $-$$
LOCATION: Portland, Maine
AGES: 8 years old-10 years old co-ed, 11 years old- 17 years old girls only
DATES: June, July, and August
ACTIVITIES: Specialty Weeks- Coastal Explorations, Backyard Blast, Coding, Engineering, Biology, Escape Room Design, and more.
PRICE: $-$$
LOCATION: Standish, Maine
AGES: 5 years old- 12 years old
DATES: June, July, and August
ACTIVITIES: STEM Specialty Camp for Girls and more.
PRICE: $-$$
Best Outdoor Adventure Camps in Maine
LOCATION: Mount Desert, Maine
AGES: Kids entering Kindergarten- Kids entering Grade 11
DATES: July and August
ACTIVITIES: A variety of outdoor-focused specialty camps
PRICE: $-$$
LOCATION: Freedom, Maine
AGES: 14 years old- 16 years old
DATES: June, July, and August
ACTIVITIES: Canoeing, Whitewater Rafting, Rock Climbing, Hiking, Mountain Biking, Camping, and more.
PRICE: $$$$-$$$$$
Pine Tree Camp– Overnight Camp for children and adults with physical or developmental disabilities
LOCATION: Rome, Maine
AGES: 8 years old- Adult
DATES: June, July, and August
ACTIVITIES: Swimming, Fishing, Kayaking, Hiking, Boating, Drama, Arts & Crafts, Archery, Sports, and more.
PRICE: $$$$
LOCATION:
AGES: 8 years old- 14 years old
DATES: July and August
ACTIVITIES: Sailing, Camping, Swimming, Survival Skills, and more.
PRICE: $$$-$$$$
LOCATION: Nobleboro, Maine
AGES: Ages 8-16
DATES: June, July, and August
ACTIVITIES: Sports, Fishing, Art, Drama, Nature Studies, Woodworking, Ropes Course, Riflery, Boating, Camping, Outdoor Adventures, and more.
PRICE: $$$$$
LOCATION: Jefferson, Maine
AGES: Ages 8-16
DATES: June, July, and August
ACTIVITIES: Sports, Fishing, Art, Drama, Nature Studies, Woodworking, Ropes Course, Riflery, Boating, Camping, Outdoor Adventures, and more.
PRICE: $$$$$
LOCATION: Portland, Maine
AGES: 8 years old-10 years old co-ed, 11 years old- 17 years old girls only
DATES: June, July, and August
ACTIVITIES: Specialty Weeks- Coastal Explorations, Island Camping, and more.
PRICE: $-$$$
LOCATION: Casco, Maine
AGES: 8 years old- 15 years old
DATES: June, July, and August
ACTIVITIES: Hiking, Wilderness Camping, Canoeing, Nature Education, Rock Climbing, Whitewater Rafting, and more.
PRICE: $$$$$
LOCATION: Bryant Pond, Maine
AGES: 6 years old- 18 years old
DATES: June, July, and August
ACTIVITIES: Hiking, Fishing, Boating, Primitive Skills, Ropes Course, Pond Study, Woodcrafting, Outdoor Adventures, and more.
PRICE: $-$$$$$
LOCATION: Acadia National Park, Maine
AGES: 9 years old- 18 years old
DATES: June, July, and August
ACTIVITIES: Rock Climbing, Kayaking, Rafting, Biking, and more.
PRICE: $$-$$$
LOCATION: Carrabbassett Valley, Maine
AGES: 4 years old- 13 years old
DATES: July and August
ACTIVITIES: Swimming, Fly Fishing, Sports, Arts & Crafts, Hiking, Mountain Biking, Ecology, Nature Exploration, and more.
PRICE: $-$$$
LOCATION: Fryeburg, Maine
AGES: 6 years old- 17 years old
DATES: June, July, and August
ACTIVITIES: Water Sports, Sports, Mountain Biking, Art, Archery, Ropes Course, Photography, Hiking, Horseback Riding, and more.
PRICE: $$$$-$$$$$
LOCATION: Fryeburg, Maine
AGES: 6 years old- 17 years old
DATES: June, July, and August
ACTIVITIES: Water Sports, Sports, Mountain Biking, Art, Archery, Ropes Course, Photography, Hiking, Horseback Riding, and more.
PRICE: $$$$-$$$$$
LOCATION: Oakland, Maine
AGES: 7 years old- 16 years old
DATES: June, July, and August
ACTIVITIES: Adventure Trips, Rock Wall, Whitewater Rafting, and more.
PRICE: $$$$$
LOCATION: Poland, Maine
AGES: 7 years old- 16 years old
DATES: June, July, and August
ACTIVITIES: Adventure Trips and more.
PRICE: $$$$$
LOCATION: Wiscasset, Maine
AGES: 8 years old- 16 years old
DATES: June, July, and August
ACTIVITIES: Hiking, Canoeing, Camping, Backpacking, Woodworking, Outdoor Skills, Swimming, and more.
PRICE: $$$$-$$$$$
LOCATION: Standish, Maine
AGES: 5 years old- 12 years old
DATES: June, July, and August
ACTIVITIES: Overnight Adventures, Outdoor Adventure Skills Specialty Week, Swimming, Fishing, Canoeing, Archery, Rock Wall, and more.
PRICE: $-$$
LOCATION: Raymond, Maine
AGES: 8 years old- 16 years old
DATES: June, July, and August
ACTIVITIES: Ropes Courses, Environmental Exploration, Ocean Trips, Overnight Trips, Outdoor Living Skills, Rock Climbing, Whitewater Rafting, and more.
PRICE: $$$$-$$$$$
LOCATION: Denmark, Maine
AGES: 8 years old- 18 years old
DATES: June, July, and August
ACTIVITIES: Aquatics, Outdoor Skills, Wilderness Tripping, Horseback Riding, Challenge Courses, and more.
PRICE: $$$$$