I originally wrote this post a little over a year ago after visiting my grandfather for what turned out to be the last time. I'm so thankful I wrote it when I did because he got to read it before he passed away. Don't wait to tell the important people in your life what they mean to you!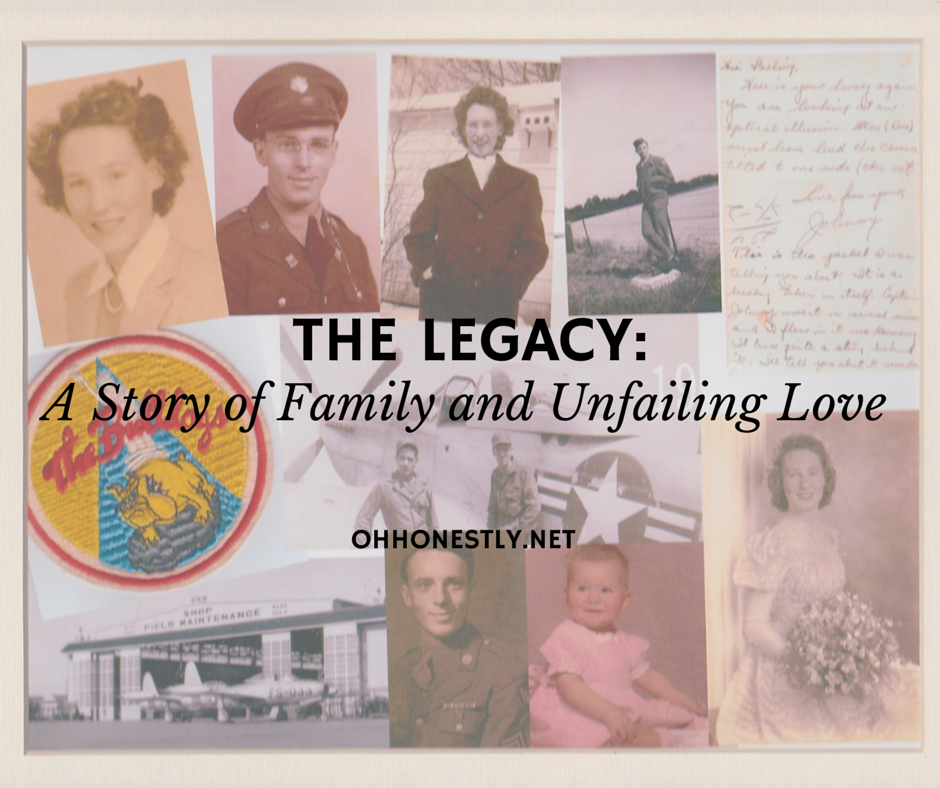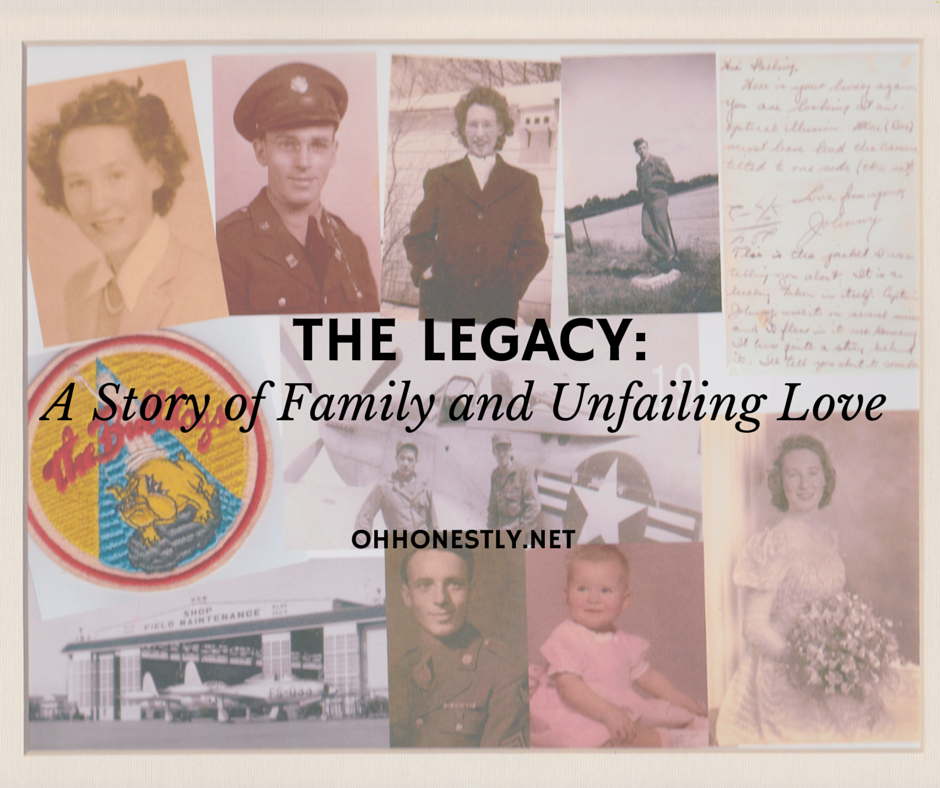 The Legacy: A Story of Family and Unfailing Love
Once upon a time a handsome young man asked a beautiful young woman to go out with him. She agreed and he brought her to see Glenn Miller. It was his first first date. It was also his last first date. Not long after, they stood on her parents' porch and he told her he loved her. He was going into the Service, he said. Would she wait for him? She promised she would.
He was sent to England where he worked as a flight mechanic during the War. Sometimes he would send pilots out in the morning and they would return unharmed in the afternoon. Sometimes he would send pilots out in the morning and they would return with damaged planes in the afternoon. Sometimes he would send pilots out in the morning and they would not return. Through it all, he and the woman stayed in touch through letters.
As soon as he stepped back onto American soil, the man called her. "I'm home," he said, "How soon can we get married?" "How soon do you want to get married?", she asked in reply. Two weeks later they said "I do".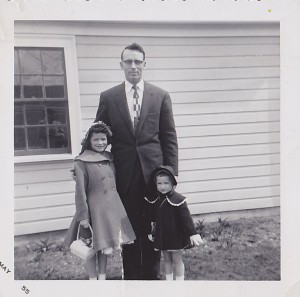 They settled down and started a family. Two girls, a boy, then two more girls. They lived in the kind of neighborhood where kids play Kick the Can and grownups stop to chat on the sidewalk. The kids fought in the way only siblings can, but always remained best friends. The man and woman raised them to love God and each other.
The children grew and started families of their own. The man and woman became grandparents. First of one, then two, and eventually fifteen. Despite the large number, each grandchild knew they held a unique place in their grandparents' hearts. Family gatherings were loud and filled with laughter. There were hard times, but always, there was love.
The older grandchildren began to marry and the man and woman became great grandparents. The family decided to start numbering themselves in the order they joined the family. The total grew to over 40, and the man, of course, was number one. The king.
The woman got sick and battled cancer, the man always by her side. She fought bravely, but eventually the cancer won out. After 59 years of marriage, the man did the hardest thing he'd ever had to do: He said goodbye to the only woman he'd ever loved.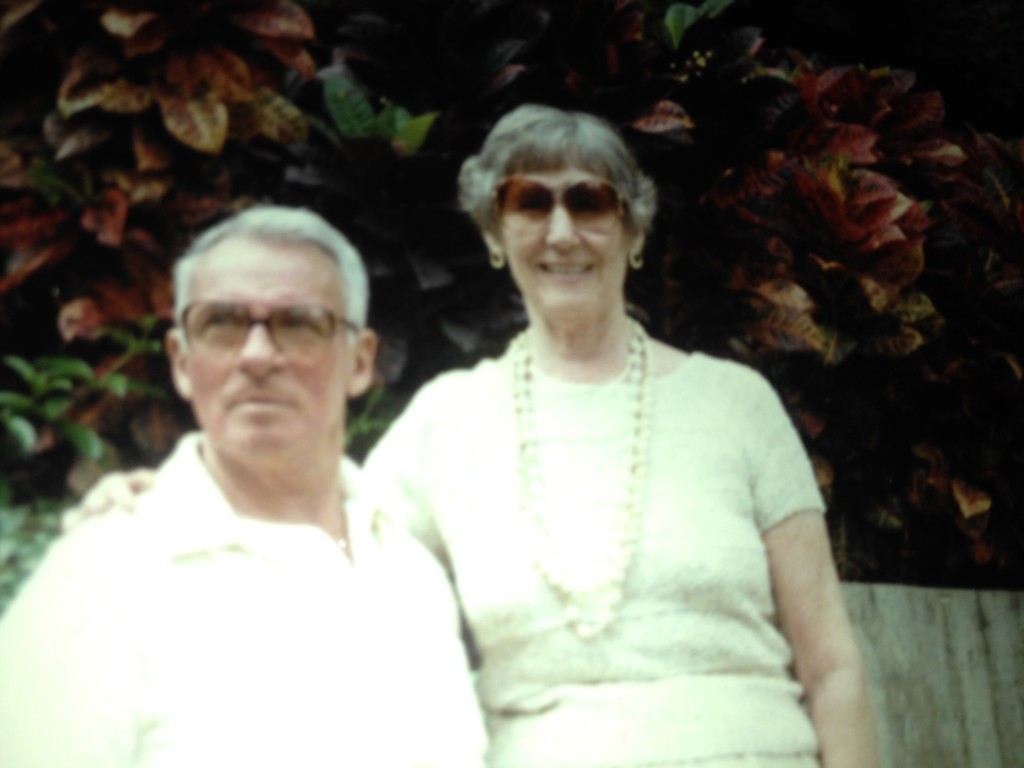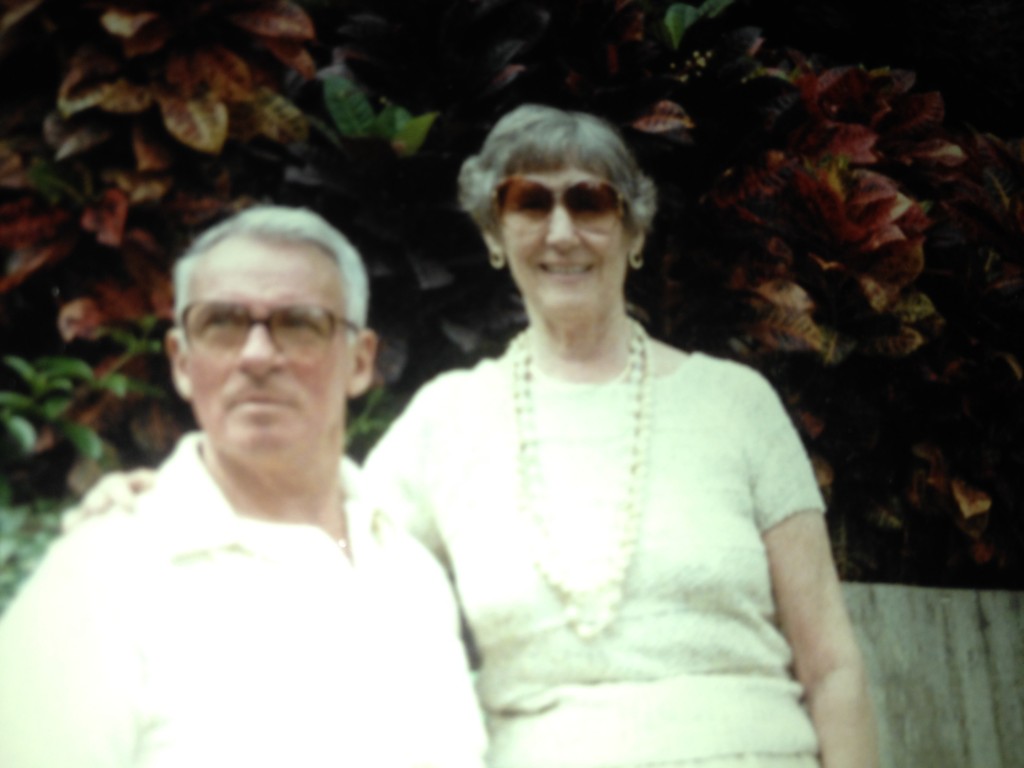 Eight more years passed in the blink of an eye. The man's body grew weaker, though his mind remained strong. One evening one of his granddaughters paid him a visit. They passed the hours reminiscing about this and that. She had always loved listening to his stories. Several times he gave his head a little shake and murmured, "Memories…".
When it was time for bed, he said, "I say something like this each night: Now I lay me down to sleep. I pray the Lord my soul to keep. If I should die before I wake, I pray the Lord my soul to take. Please be with my children. Please be with my grandchildren… That's about all I manage at night." He paused, then said, "I am blessed. So blessed." He looked lovingly at the picture of his wife beside his bed. "She sure knew how to raise children."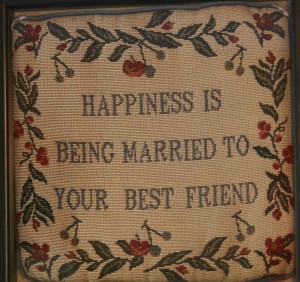 His granddaughter kissed his cheek and turned out the light. She went into the living room, spread a blanket on the couch, and smiled at the pillow with the embroidered saying, "Happiness is being married to your best friend."
As she lay down, she began to think about the man in the next room and the legacy he had created. How he was still just as in love with his wife as that day long ago on her parents' porch. How he could easily show even the hardest hearted the value of lifelong commitment. How every family that had formed as a result of the love of that man and woman was still happily intact.
As she drifted off to sleep, his words resonated in her head and in her heart. "I am blessed. So blessed."