It was Christmas party season. My husband and I pulled into the driveway of the host's home, and I immediately had a feeling about what I was going to find inside.
My suspicions were confirmed as soon as we stepped through the front door.
Christmas music played softly, piped through hidden speakers. Gorgeous garland (Was it real? Was it fake? I couldn't tell.) hung flawlessly from the staircase banister that wound its way to the second floor. An entryway bench, adorned with tasteful holiday pillows, awaited the next person in need of a place to remove their shoes.
I made my way further into the house and entered the living room. A fire crackled below a mantle that looked like it belonged on a magazine cover. A perfectly shaped tree with nary a bare spot stood in the corner, decorative ribbon laced in even intervals around it, sparkling ornaments expertly placed, a shimmering star topping it off.
The host greeted us and offered a tour, to which I eagerly agreed. As she walked us from room to room, each elegantly decked in Christmas cheer, I knew:
This home embodied my dream Christmas.

This post contains affiliate links. I may make a small commission on any purchases made through these links.
I've always loved Christmas. I've always loved the meaning, the traditions, the twinkle and coziness of the season.
And every year when the stores, advertisements, and radio switch to all holiday, all the time, I start to dream.
I dream of a house that looks like Martha Stewart personally decorated it. I dream of white lights and real greenery and not a Santa decoration in sight. I dream of Christmas decor that is void of the tackiness that is so prevalent in the Walmart aisles this time of year.
But every year something else happens.
I drag our boxes of decorations out of the basement and my three children gather eagerly around. Tiny hands pull out glitter-encrusted reindeer, jingle bell snowmen, and musical Santas. I'm not entirely sure where all of these decorations have come from, but somehow we've accumulated quite the collection over the years. Regardless, the delight on the kids' faces as they see each one is contagious.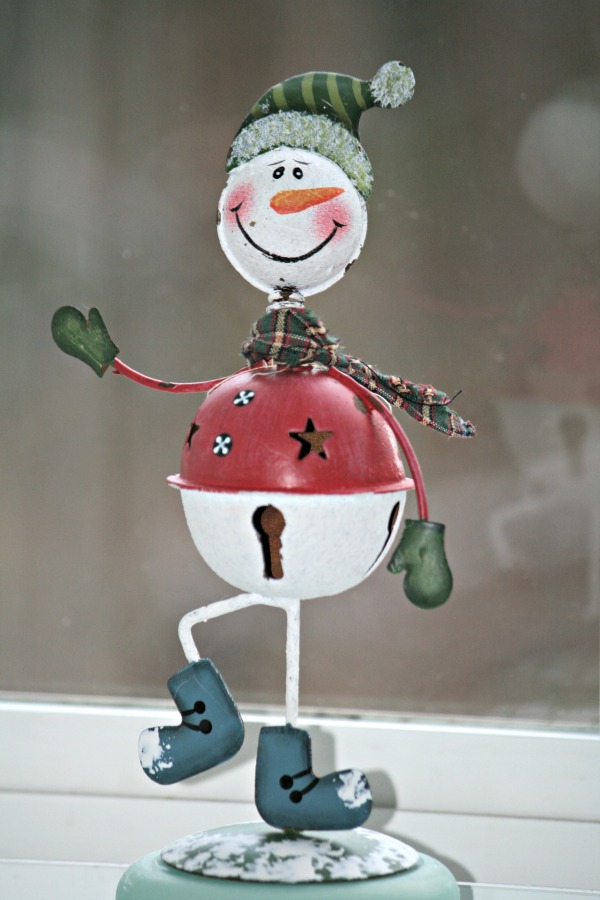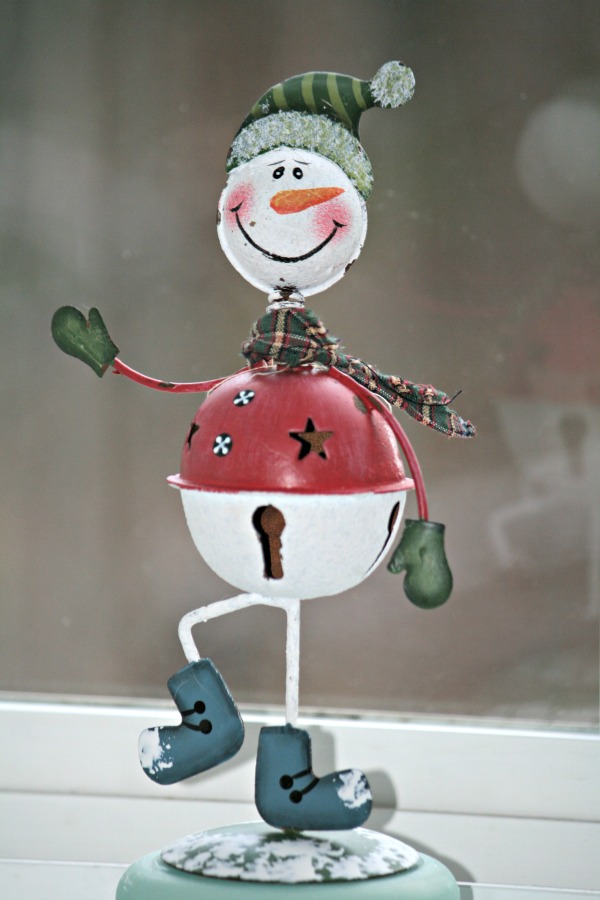 I dig deeper in the boxes and find wreaths made with chubby baby hand prints and doily angels with my children's faces, and I know deep down that these decorations, my most precious and prized, would have no place in my dream decor.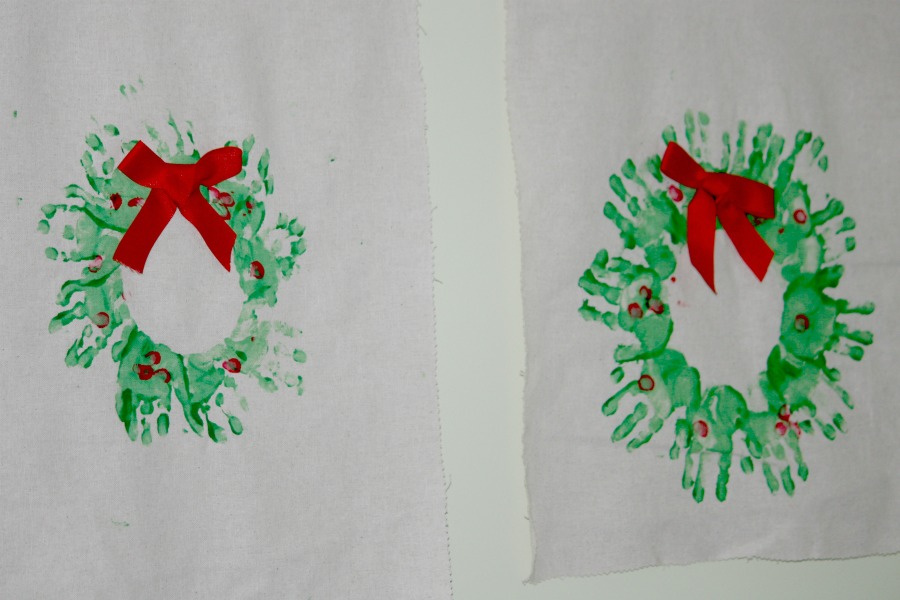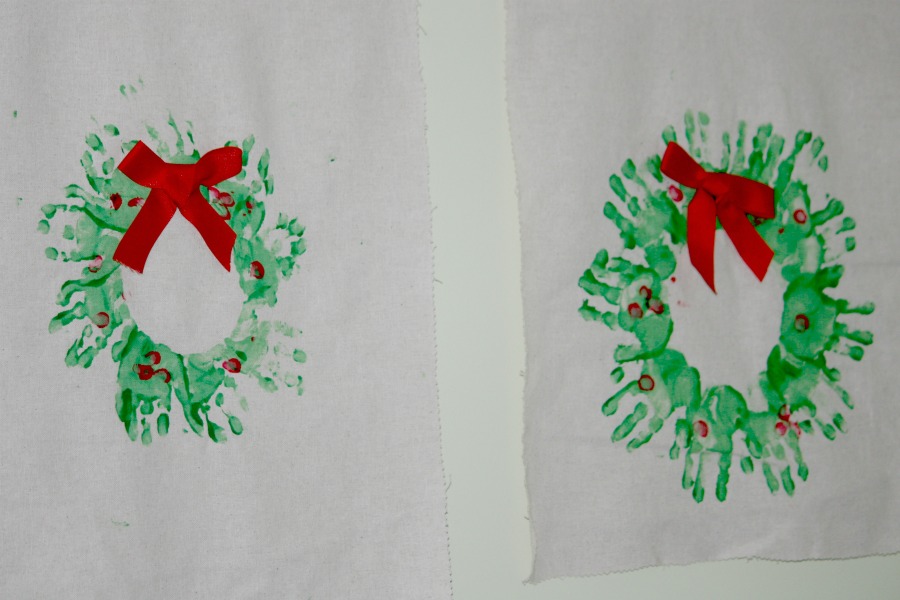 Last year, my husband asked me to go to the store on December 26th and buy as many half-priced inflatables as I could find. If you knew my husband, knew that in the ten years he was a bachelor before we met he never once decorated for Christmas, you would wonder at this strange request.
But I knew.
I knew that he'd watched our kids ooh and ahh over those very same inflatables that we'd seen on countless front lawns in the weeks leading up to Christmas.
I knew that his desire for a tasteful yard and a minimally decorated home paled in comparison to his desire to make his children's eyes light up.
And I knew that I shared his desire.
So I tossed a gift-holding reindeer, a penguin with a wreath, and an owl in a Santa hat into my cart, and headed to the checkout line.


My Christmas decor is not magazine worthy, even though I add tasteful touches wherever I can. Instead I have a home adorned in homemade ornaments, tacky tchotchkes, and giant inflatable lawn ornaments.
And although I may cringe a little whenever I spot that seven foot penguin, I know my kids will only be little for a little while, but my dream of perfect Christmas decor will still be around when they're grown and gone.
Then again, if things go my way, there might only be a few years between my children leaving home and the arrival of grandchildren. And if those grandchildren are anything like their parents, they'll probably have a penchant for all things tacky this time of year.
So I think I'll hold onto those tchotchkes just a little bit longer.