Thank you to Tomorrow for providing us with a memory foam hybrid mattress and accessories in exchange for an honest review.
I married an older man.
Eric is eight years my senior, so by the time we got married, he'd been on his own for a while.
This had a lot of perks: He already was a great cook, knew how to pick up after himself, and was responsible.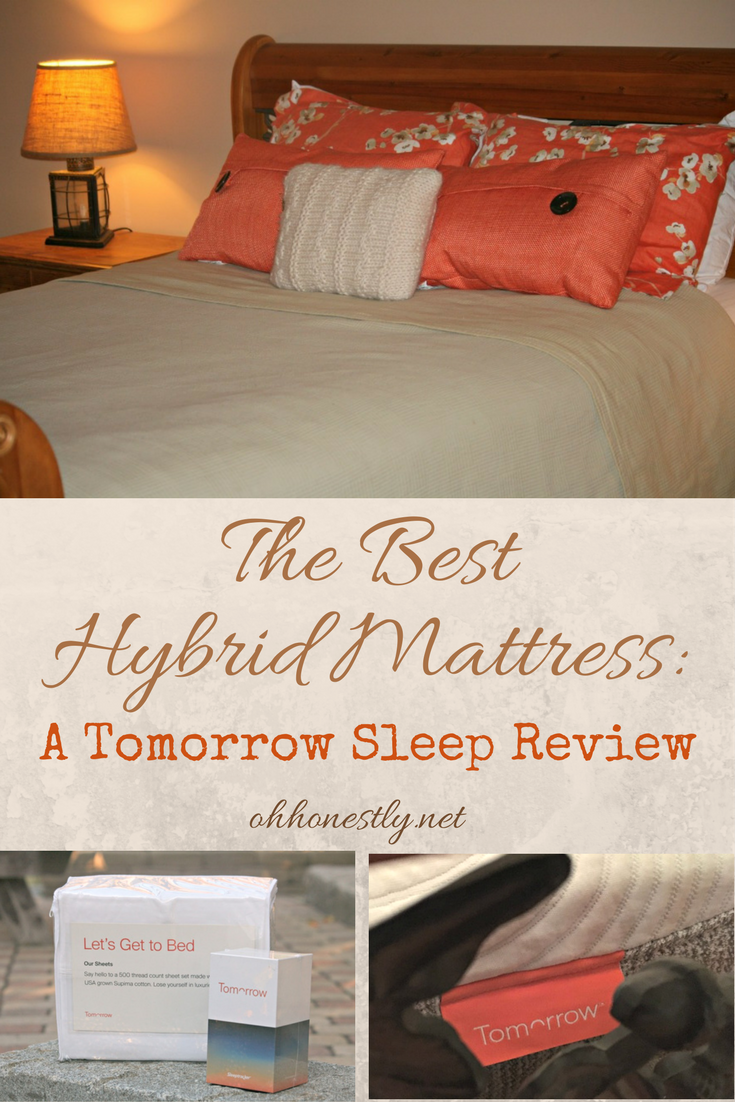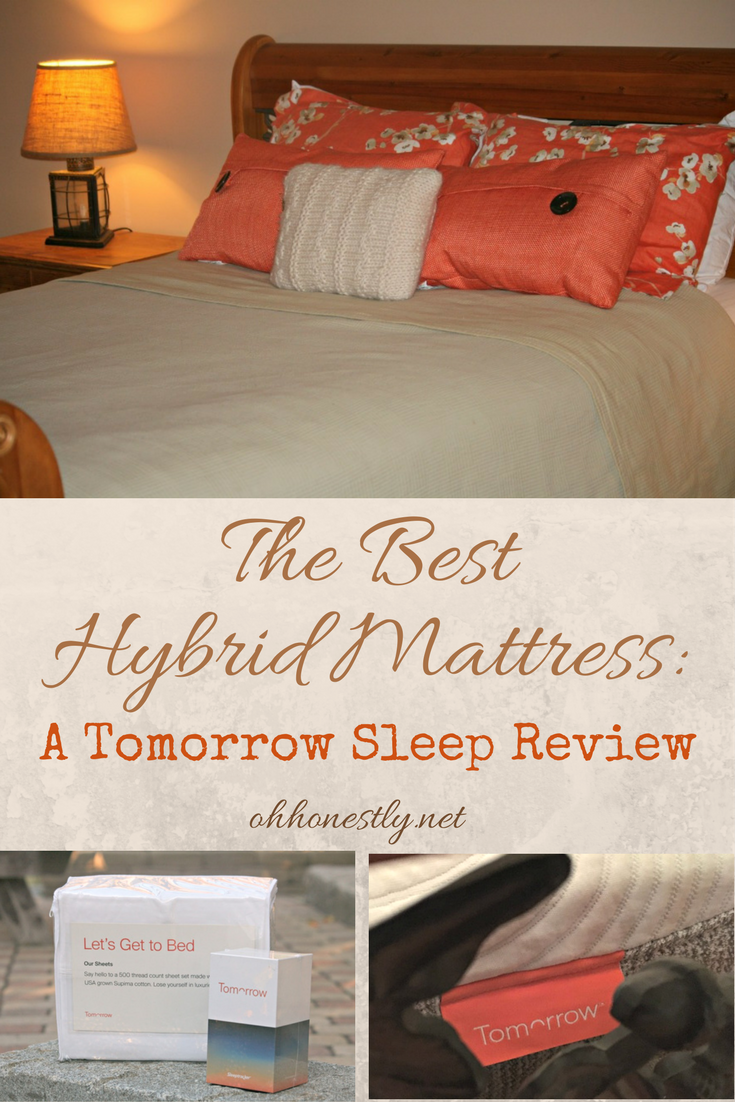 A Memory Foam Hybrid Mattress Review
There was one downside however.
Any guy over the age of 20 who lives basically anywhere except a dorm room or his mom's basement isn't going to continue to sleep in a twin-sized bed. Eric was no exception. He'd bought himself a queen-sized mattress several years before we met and happily slept in it every night… diagonally.
Of course this posed a bit of a problem when we got married and I moved in with him. Not only did his sleeping space get cut in half, but we also noticed that there was a bit of a depression in the mattress from his years of sleeping on it from corner to corner.
We made do for the time being, saying we'd buy a new one at some point in the near future. Then about a year into our marriage, we discovered we were expecting our first baby. As any parent knows, once you have kids, pretty much all your resources go to them, so 11 years, one move, and three kids later we were still sleeping on the same crappy mattress.
We were also 11 years fuller of aches and pains and nine years into the sleep-deprived journey that is parenthood. Eric especially has suffered. He'll claim he hasn't slept well since we got married thanks to a smaller space and a wife who steals blankets, but he also has a shoulder that gives him trouble and it's gotten worse over the past few years. It bothers him if he lays on his side too long and it wakes him up multiple times a night.
Needless to say, we were long overdue for an upgrade, so finally (FINALLY) last month, we got a new memory foam hybrid mattress from Tomorrow.
If you're in the market for a new mattress, read on. I'll take you through all the pros and cons of the Tomorrow memory foam hybrid mattress and give a "year later update" about their awesome customer service.
(If you want the cliff's notes version, scroll to the bottom for the condensed pros and cons list.)
Trial and Warranty Info
Although we've never pulled the trigger on buying a mattress before, we've come close several times. We'd go to the store and lay down on a few, but how can you really know if it's comfortable unless you spend a whole night (or lots of nights) testing it out? Indecision has always won out and we've left the store empty handed.
So the fact that we ended up ordering one online, sight unseen, was a little bit scary for me.
Luckily Tomorrow has a 100 day trial period. That means you have over three months to sleep on your mattress and decide if it's right for you. That's way better than laying on it for a few minutes in the store while people look at you weird as they walk by.
It also has a 10 year limited warranty and the company is backed by Serta Simmons. Knowing that they're associated with a mattress company that has been around forever made me feel better about buying a bed in a box.
What the heck is a hybrid mattress?
If you go on the Tomorrow website, you'll find that the mattress comes in two feels: Medium Soft and Medium Firm. This was an easy choice for me because I've always preferred a firmer mattress. Which got me wondering how firm it actually was.
I've slept on those memory foam toppers a few times (you know the ones that are just a couple of inches thick that you lay on top of your mattress?) and I hate them. I do not like to sink into my mattress and I started to worry that that's how this one would be.
That led me to do a little research on what exactly a hybrid mattress is. It turns out that it's memory foam on top and coils on the bottom. Basically it's a combo of the best of both mattress worlds. You get the comfort of the memory foam and the support of the coils.
With this newfound knowledge, I hesitantly put in my order on a Tuesday afternoon. By Friday, our mattress had arrived.
Setting It Up
It came in a big box and was fairly heavy, so getting it to our room and unboxing it was definitely a two person job. We pulled it out Saturday morning, thinking that after being vacuum sealed in plastic for so long, it would need a lot of time to air out.
Cutting the plastic and watching it puff up was actually pretty fun (I'm easily amused), but I was really surprised that there were barely any fumes at all. If I stuck my nose right on the mattress there was a faint smell, but nothing major at all. That, plus the fact that it was made right here in the USA, was reassuring. Who wants to breath in a bunch of chemicals while they sleep?
I CAN'T WAIT TO GO TO BED TONIGHT!!!For 11 long years, we've needed a new mattress and tonight is finally the night!This fall I've partnered with Tomorrow Sleep to try out their memory foam hybrid mattress. I'll be sharing my thoughts (and a discount code!) in the next couple of weeks, but for now I'll just share this fun video. Doesn't it look cozy??

Posted by Oh, Honestly- Real Life for Real Moms on Saturday, October 14, 2017
We left the mattress unmade to continue to air out and puff up for the day (it did expand a lot right away, but I definitely recommend giving it extra time to fully expand before you sleep on it). That night I made it up with the brand new sheets Tomorrow sent me and eagerly waited for bedtime.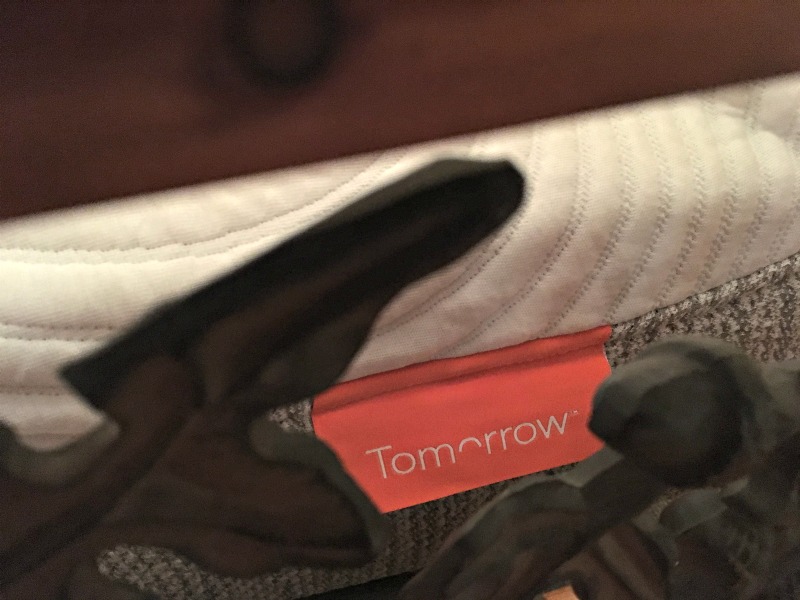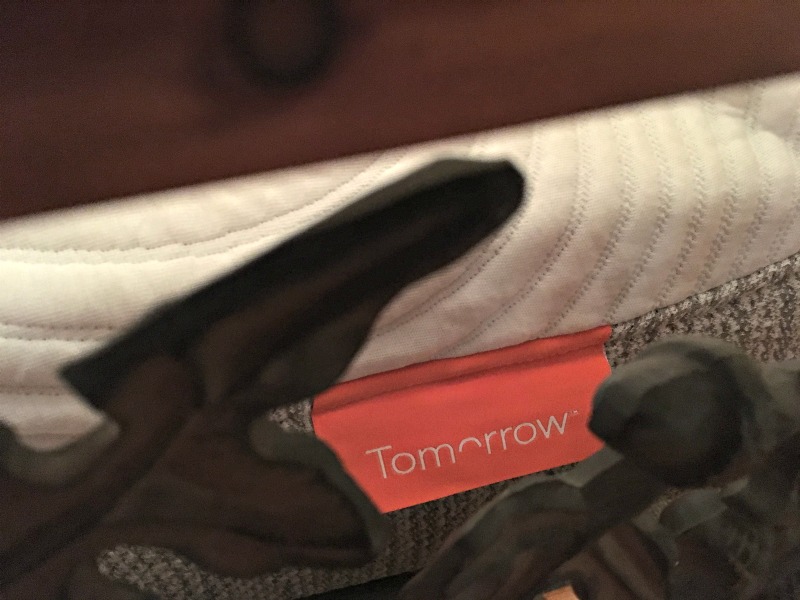 But How Did It Feel?
I've never owned a set of white sheets before, so that combined with the new mattress kind of made me feel like we were sleeping in a hotel that first night. It was a very different feeling than I was used to the first time I climbed in bed. Even now, a few weeks later, I'm still getting used to the feel of the memory foam when I first get in bed.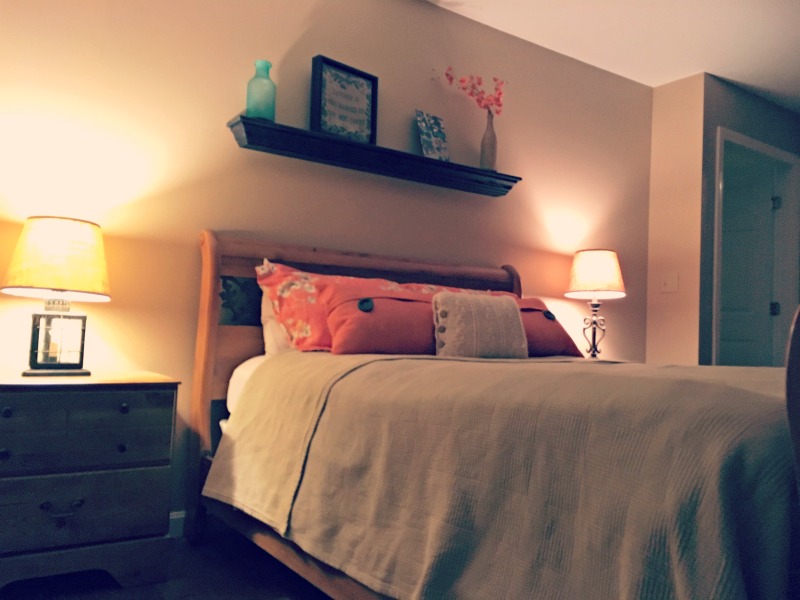 I always read at night, so I do sink in a little bit when I'm sitting up. Once I lay down though, it's not bad at all. It's soft and comfortable, but there's no feeling of being enveloped like there was on those toppers. If you prefer that marshmallow feeling, the Medium Soft is probably a better option.
Overall, I've been sleeping really well since we got the mattress, but the real test of whether we chose a winner was whether or not Eric slept well.
The first morning I asked what he thought and he said he'd only woken up twice the night before, which, believe it or not, is a big improvement for him. Several mornings later he mentioned that he had dreamed for the first time in as long as he could remember.
I Googled the stages of sleep and it turns out that dreaming occurs in the fourth (last) stage. The fact that he hadn't had any dreams in a long time tells me that he either wasn't ever making it to that last stage or he was in it for such a short amount of time that he didn't have a chance to dream. I'm not a sleep expert, but I'm taking the fact that he's dreaming again as a good sign.
Does It Sleep "Hot"?
When I first posted on Facebook about our new mattress, several people asked if it was hot to sleep on. Apparently that's a common problem with memory foam; it traps your body heat and gets uncomfortable.
I'm happy to report that the Tomorrow memory foam hybrid mattress doesn't sleep hot at all. It's specifically designed to pull heat away from from the top layer and allow air to flow through it.
Price
I tend to be on the cheap side, so this mattress is an investment. The queen is $990, which gave me pause until I broke it down. We owned our other mattress, which was not nearly the quality of this one, for around 15 years (I don't know exactly how many years Eric had it before we got married). If this one lasts 15 years (it has a warranty for 10, so it'll definitely last a while), that breaks down to $66 a year.
Cliff's Notes
Cons:
Requires two people for setup (unless you're strong and good at juggling large awkward packages)
A bit of an upfront investment
Pros:
Fast shipping
Fun to set up
100 day trial
10 year warranty
No bad fumes
The best of both mattress worlds (memory foam AND coils)
COMFORTABLE
Doesn't sleep hot
Gives you a good night's sleep
$150 off $500 purchase with discount code HONESTLY150 (expires 12/31/17)
If I had to do it again, would I get this same mattress? Absolutely!
YEAR LATER UPDATE
We've had our mattress for about a year and over the past couple of months I've noticed something odd. On my side, the top of the mattress has begun to jut out over the bottom. It's hard to explain, but the side, which should be vertical, has become diagonal. 
I can still sleep on it okay, but I decided to contact the company to see if this was normal and if there was a fix for it. I emailed them on the Saturday of Labor Day weekend, not expecting to get a reply until after the holiday weekend. I heard back a couple of hours later. They asked me a couple of follow up questions and for pictures to get a better idea of the problem. 
Once I sent those, they responded that it was not a normal issue and they didn't have a fix for me… so they were going to send me a brand new mattress. I had the new one by the next week. I could not be more impressed with their customer service and their commitment to making sure customers get a quality product.