If this is your first time joining me for the Keeping It Real Challenge, please click here to find out what it's all about.
The brevity of life hit me this week.
On Tuesday evening we drove down to Bar Harbor. Not an hour after we passed a certain stretch of road, three people lost their lives in that very spot.
On Friday a five year old boy and his grandfather both drowned in the Penobscot after the boy fell in the river while they were fishing and his grandfather tried to rescue him.
Also on Friday I got word that a man I know died unexpectedly while walking on the beach.
Six people, all going about their normal lives, without the slightest inkling that they were living their final hours. Six people who had many good years left. Six people who left behind loved ones who now have to face life without them.
I don't write this to be morbid, nor do I write it to make anyone fearful of living. The fact is, no matter where we are or what we're doing, there is always the possibility that something could happen to us. We have no way to predict, or in some cases even prevent, these tragedies from occurring.
Instead, I write this to encourage all of us to take a close look at what really matters. What do we want our time to be spent on? Where do we want our priorities to lie? And if what we want our lives to look like isn't what they actually look like, what's stopping us from making changes?
We are not guaranteed even one more minute on this earth, but sometimes, like this week, we are given reminders of how precious life is. And these reminders provide us an opportunity to re-prioritize and spend our lives on what really matters. Will we?
And now the part of the post where I share pictures of our real, everyday lives.
I cleaned out the car in preparation for a quick weekend trip. There were enough water bottles in there to last a week.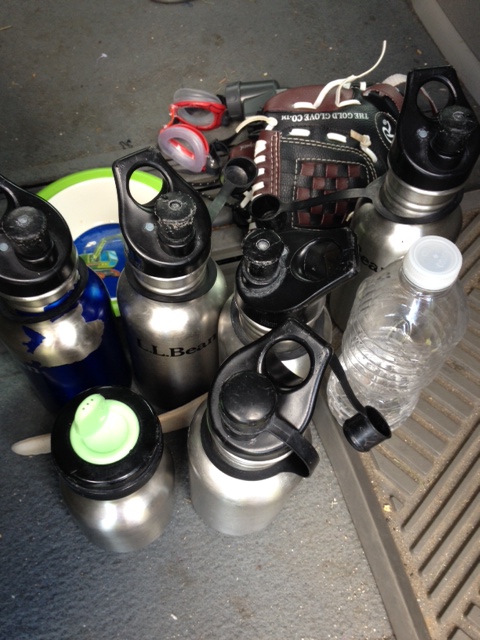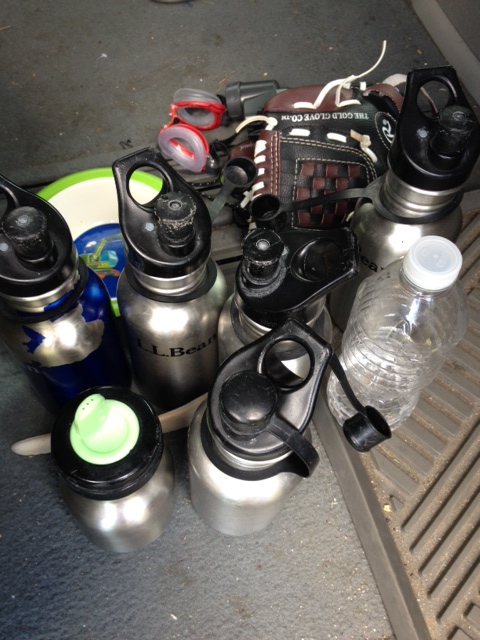 My sisters-in-law both have only boys, so it was a nice bit of 'Girls' Time' when Annelise let them paint her toenails.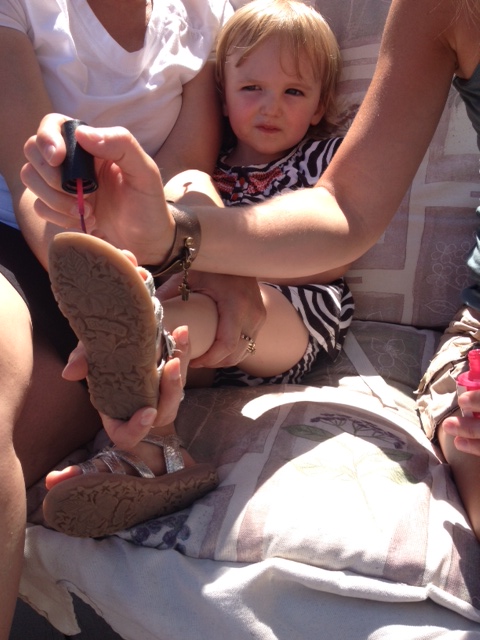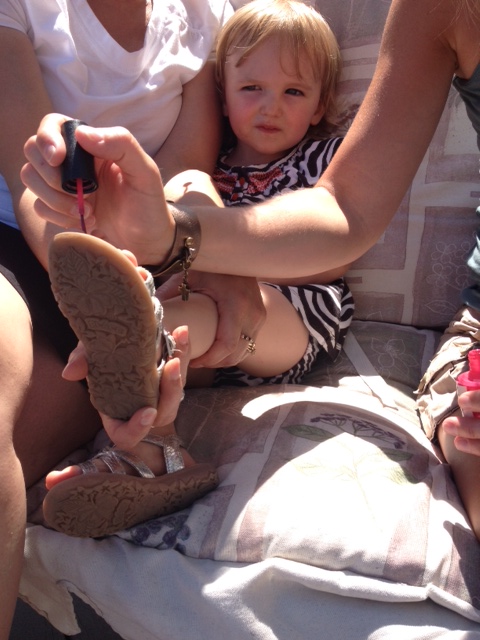 Have a great week and remember to keep it real!