If this is your first time joining me for the Keeping It Real Challenge, click here to find out what it's all about.
Week 37: Gone Baby Gone
I realized something this week. It's a realization that's been coming all summer, but it finally crystallized this week.
I'll back up a bit.
Every spring since 2007, we've either started trying for a baby or been having a baby. Eli was born in the spring of 2008, Samuel in the spring of 2010, and Annelise in the spring of 2012. So this past spring, the spring of 2014, I "should" have been having a baby, according to our timeline at least.
So it didn't really surprise me when I had a bit of baby fever in the months leading up to spring. But as spring turned into summer and summer faded into fall, I noticed that I was much less stressed than I was the prior year.
This week I began watching a baby for a friend and it became clear that I am exactly where I'm supposed to be.
I love watching this little guy. He is sweet and adorable and so good-natured. It's nice to have a baby around again. It's fun to watch his mom with him and remember what it was like when motherhood was brand new. And on top of all that, I get to sleep through the night.
Right now I'm in the best of both worlds. I get to borrow a baby to get my 'fix', but I also have the benefit of my children being a bit older. I finally feel like I'm in a place where I'm not sad that we're not having any more babies.
And I also find myself in another place: A strange place. A place where I'm being asked for parenting advice.
It's odd to me that I could possibly have any help to offer. I'm just as clueless as the next mother (and if you think you're not clueless, then you're probably the most clueless of us all!).
What I do know, now more than ever, is that we need each other. And even if I don't have a stitch of useful information to share, just being able to walk beside another mom and offer a listening ear if she needs one is really a wonderful privilege.
[Tweet "What I do know is that we need each other. @oh_honestly_lc"]
So here I am. My baby days are over and it is surprisingly okay. I am content. And I'm finally in a place where I can offer myself to others in whatever capacity I can.
Honestly, I think I had this subconscious idea that once the baby days were over, I'd be over too. My whole life I've wanted to have kids… little kids. Of course I knew that they'd grow and that they'd still need me, but when you're looking forward to something your whole life, it's a little scary to move past that point. I'm so happy to discover that it's not just okay on the other side; it's wonderful.
And now the part of the post where I share pictures from our real, everyday life.
We took a trip to a farm where Samuel loved petting the cows. It wasn't until after I snapped this picture that I remembered how dirty his hands must be. I am definitely not a farm girl.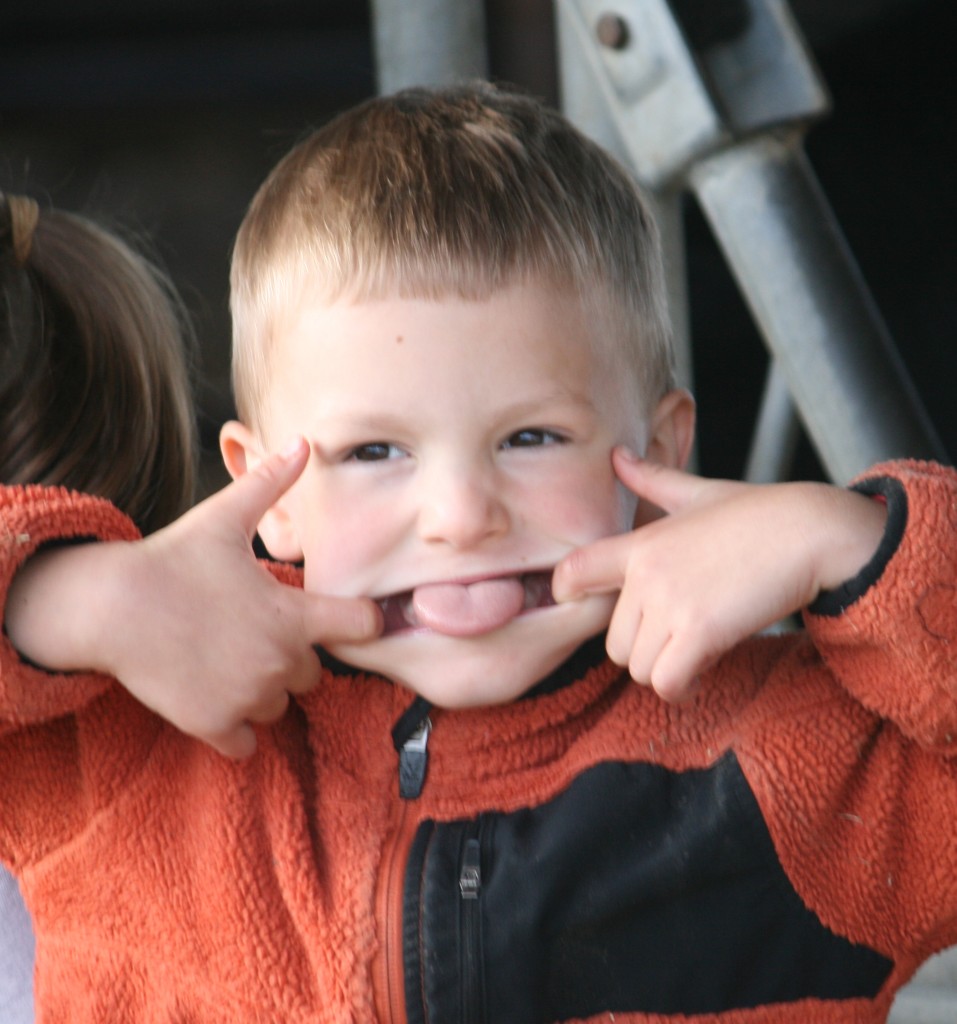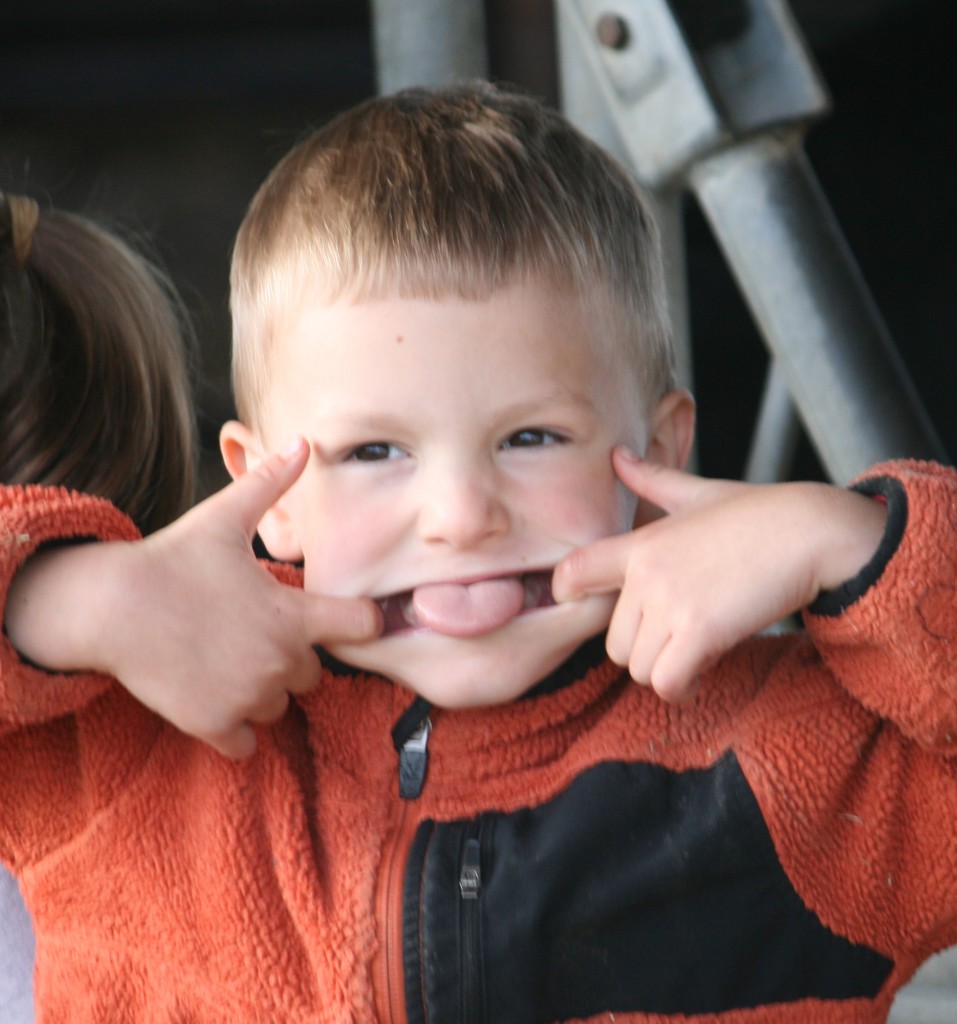 This has become an almost nightly tradition: Popcorn (made on the stove with olive oil, so it's a healthy snack!) and a specific episode of Rescue Bots. The same one, every time. It's fun family time.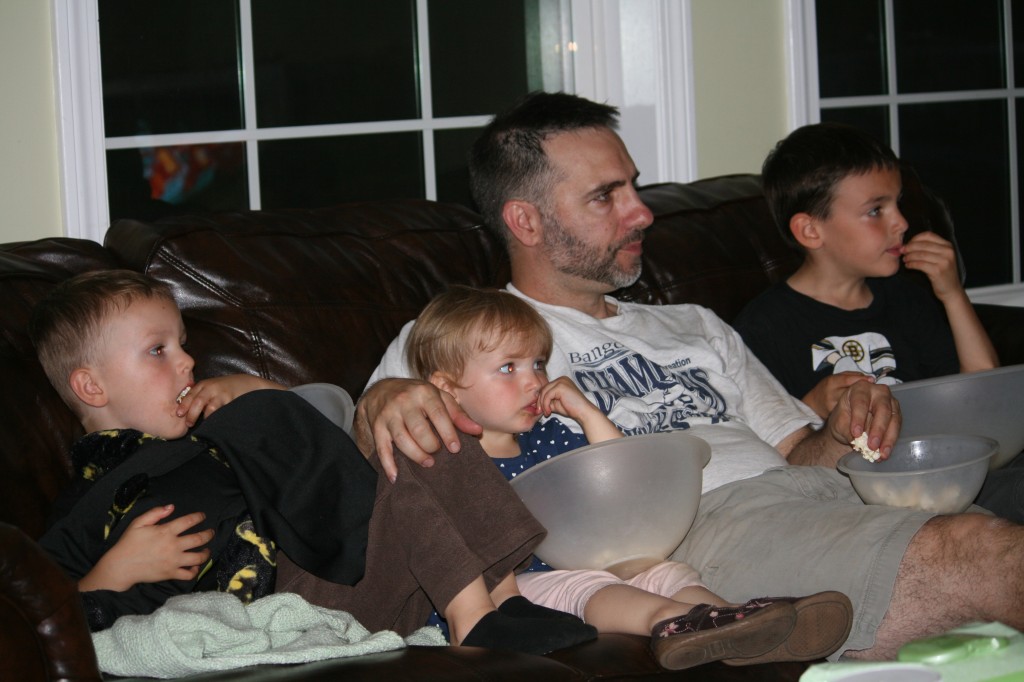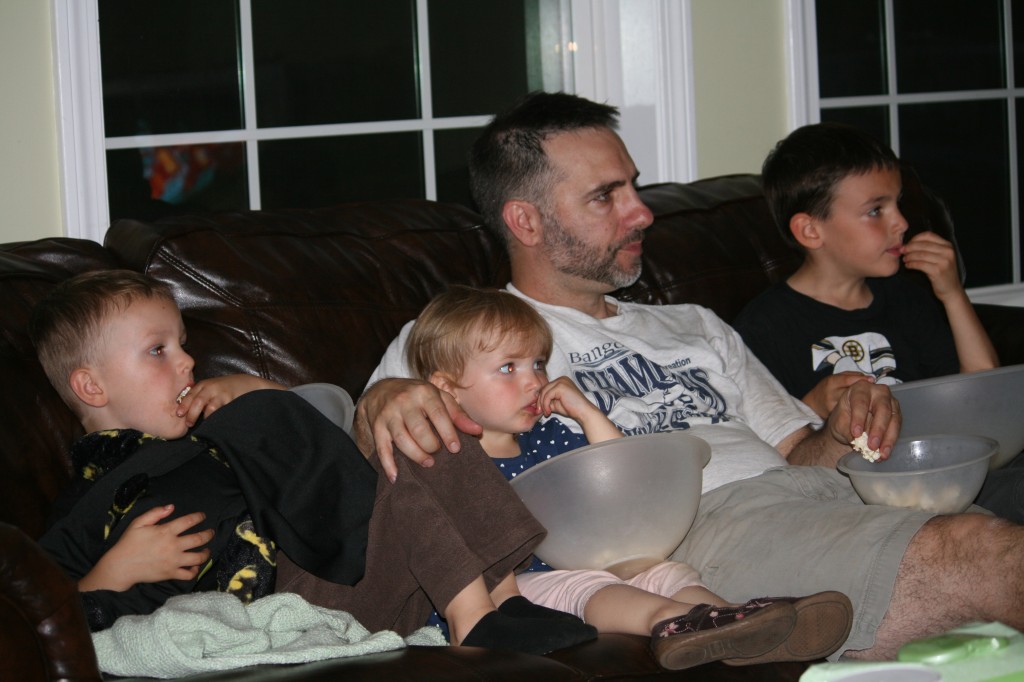 Have a great week and remember to keep it real!