I considered making the only thing in this post the following:
Whatever. We. Want.
But then I thought I should chronicle my time when the kids are gone this weekend because it's a strange mixture of thoughts, feelings, and actions that are reminiscent of, yet completely different from, what we used to do before we had kids.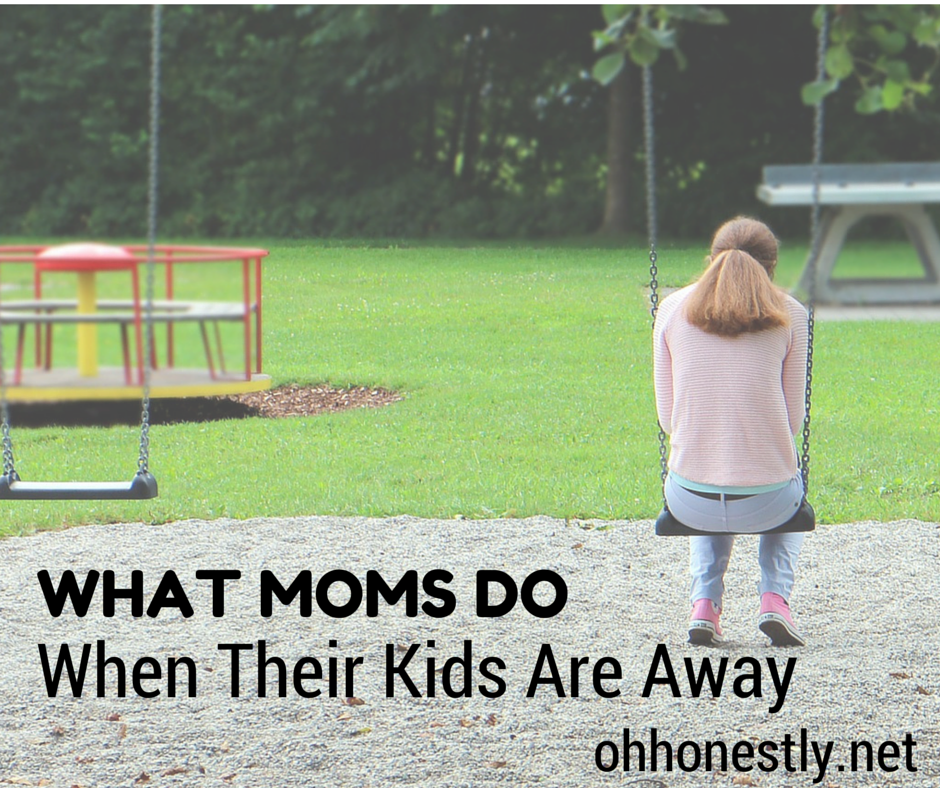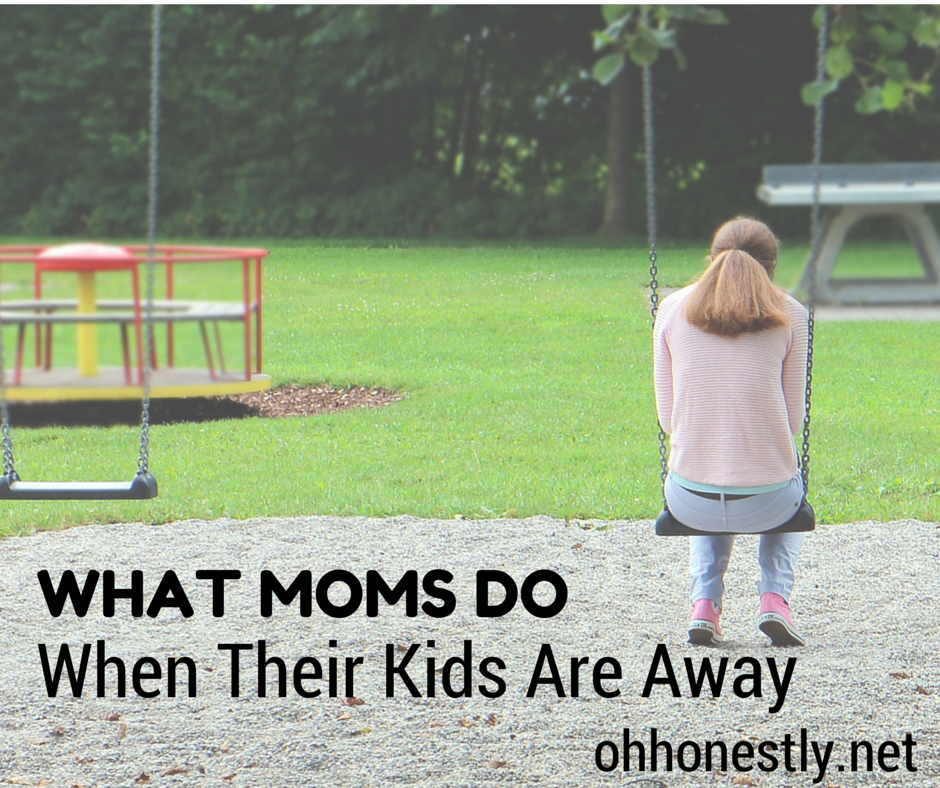 What Moms Do When Their Kids Are Away
So here's a quick rundown for you. I'd love to know if any of you can relate:
Friday
4:30 pm: Say goodbye to kids. Hug, kiss, tell them to have fun, be good, etc. Two are near tears and one is claiming he won't have any fun if I'm not there. Feel equal parts Guilt, Excitement, and Joy (guilt because they're sad, excitement because two days alone!!, and joy because it's nice to know they still love me despite the fact that I was a total hag to them the night before).
4:50 pm: Blast the radio, throw back a fistful of M&Ms, and get this party started.
5:00 pm: When I said 'get this party started' I meant 'start cleaning like a crazy person because IT'S GONNA STAY CLEAN FOR TWO WHOLE DAYS!!!!!!!!!'
6:30 pm: Go out to dinner with friends.
8:30 pm: Leave the restaurant. Feel shock at the fact that we ate dinner so late.
9:00 pm: Spend the rest of the night doing what we do every night: On the couch, watching TV.
Saturday
6:30 am: Up for the day. Coffee, toast, computer. Keep listening for little footsteps.
8:26 am: Hubby gets up. I laugh that he didn't even make it to 8:30. Before kids, he'd easily sleep until 10 or 11.
12:00 pm: Run errands I've put off for weeks and weeks because I didn't feel like dragging the kids along.
1:00 pm: Meet brother-in-law and sister-in-law for lunch. Eating out twice in one weekend with no kids?!
3:00 pm: Back home. Put on sweats.
5:30 pm: Dreaming of ice cream for the past hour. Figure I should eat dinner first.
6:00 pm: Hmm, I'm kind of bored.
6:07 pm: I should clean the Bonus Room.
6:47 pm: Done with the Bonus Room.
7:00 pm: It's really boring without the kids here.
8:00 pm: Call the kids. They're already in bed.
9:00 pm: Watch a movie with hubby. Think how nice it is to spend time together without distractions.
10:45 pm: Go to bed.
Sunday
7:00 am: Wow, I slept in!
9:00 am: Mom calls to say the roads are bad because of snow. They can keep the kids longer if we want them to.
9:05 am: Drive an hour through a snow storm.
10:00 am: Reunited (and it feels so good!).
Moral of the story: It was an awesome weekend and much needed, but I couldn't be happier to have my kids home.