I'm not a good gift giver. It stresses me out. Thankfully, I have a husband who has a gift (pun intended) for coming up with great ideas. And every once in a while, I come up with an idea that knocks it out of the park.
If you're struggling to come up with a Mother's Day gift for that special mom (or moms) in your life, look no further. All of the following ideas have been either given or received by me and all have been met with rave reviews.
This post contains affiliate links.
Mother's Day Gift Ideas for the Hard to Buy For Mom (Updated and Expanded!)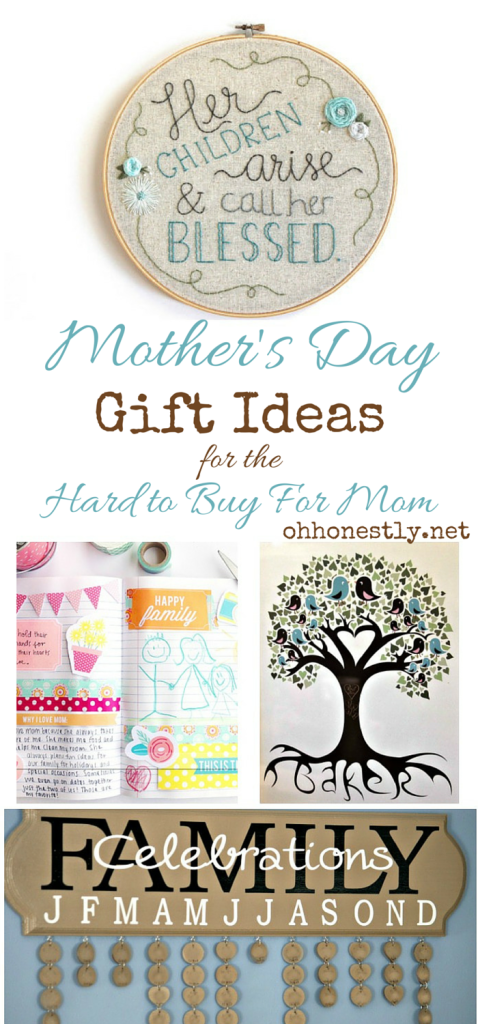 I'll begin with my favorite. I have one of these and I've given one to almost every woman in my family. The consensus is always the same: Love!
The great thing about these family trees is that they're fully customizable. You can add your immediate family or extended family, you can choose the word or name that gets written in the roots, you choose the colors, and you can even choose between the birds pictured here or owls.
If these aren't your thing, Lisie's Pieces has a lot of other amazing options, including jewelry and the cutest vinyl decals you've ever seen. Lisa is one of the sweetest women I know and a total joy to work with.
I have two of these and I LOVE them. A friend of mine makes them and they are just gorgeous. She has several pre-made hoops with a lot of great sayings on them, but if you want to go the personal route, she'll do that too. Make sure to order early so that you get it in time!
3. Family Celebrations Board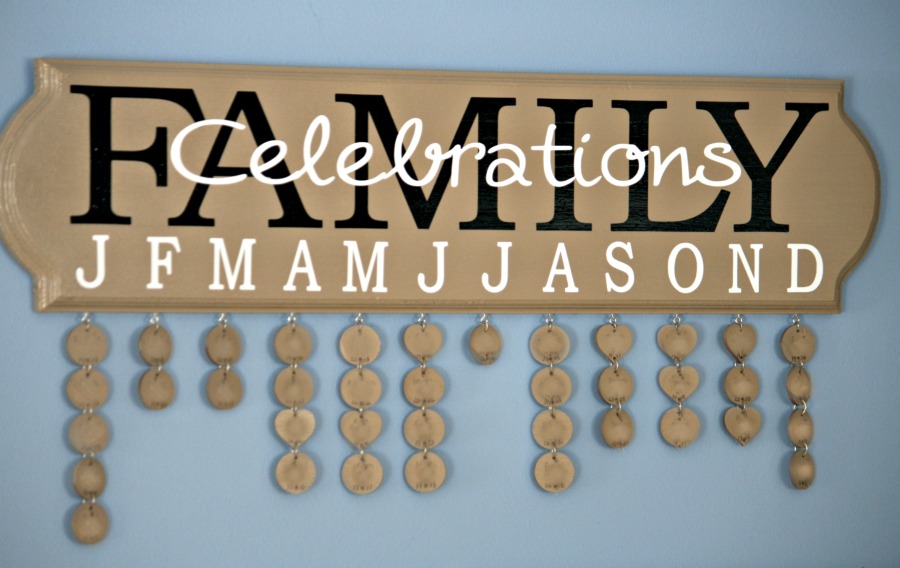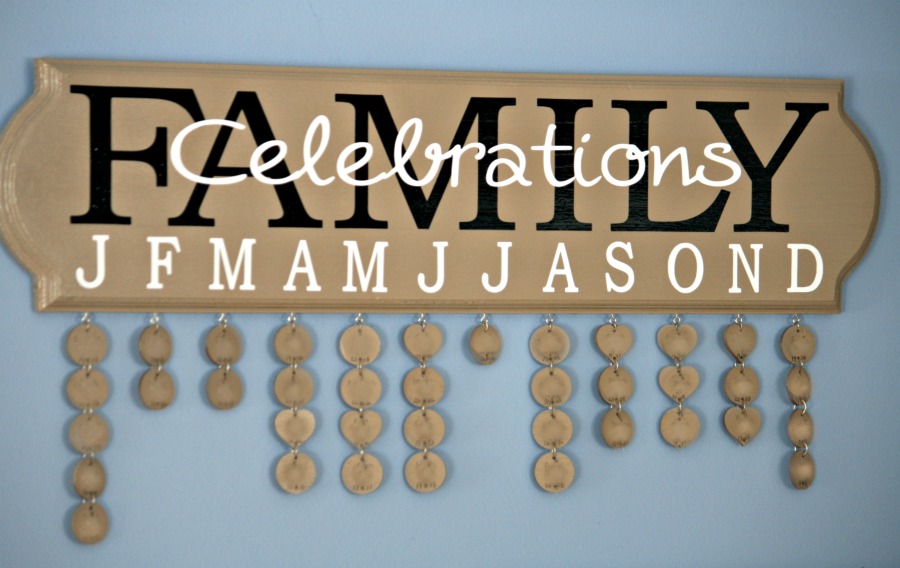 If you have a large family (or even if you don't), Family Celebration Boards are a cute way to keep track of all the important dates. Each birthday and anniversary (and whatever else you want to put on there!) is written on a little wooden disk for easy reference. I bought the supplies and made my own (I recommend Scraps of Love By Jen for the vinyl), but there are several sellers on Etsy who will make them for you if you don't want to do it yourself. (I'm not linking to any particular one because I've never worked with any of them, so I can't personally recommend them.)
4. Family Portrait
Every mom loves pictures of her family. A gift certificate for a portrait session with a local photographer is sure to be a hit. Just make sure to actually follow through and schedule that session!
Grab a blank journal, purchase and print off the adorable embellishments from this customizable journal kit, and get the kids to help fill it out. It can be added to from year to year, making it something Mom will look forward to every Mother's Day.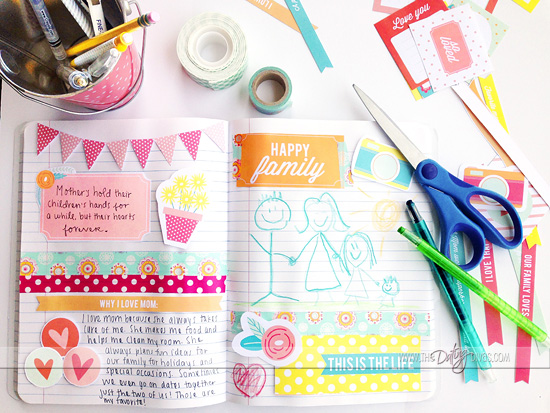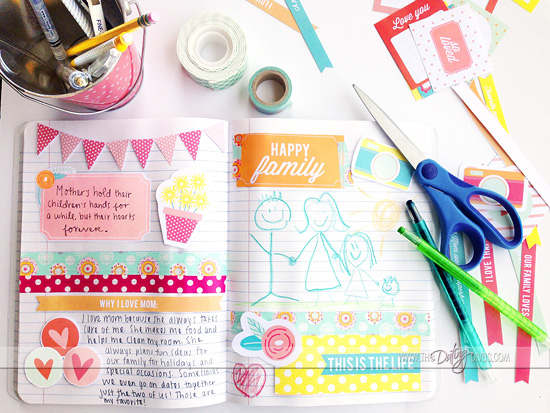 5. Time Together
This gift is especially appropriate for the mom of grown children (ie your own mom). Chances are, now that you're grown and out of the house, you don't spend as much time together as you used to. Giving her the gift of your time is a heartfelt way to show you love her.
It can be as simple as getting together for lunch or as elaborate as a weekend shopping trip. Just like the family portrait session though, be sure to follow through! (I may or may not have given my mom the gift of an afternoon of manicures and lunch last year that we still haven't done. Mom, if you're reading this, I haven't forgotten! When are you free?)
Giving tickets to a specific event is a great way to ensure that you follow through since the date is already set. Plays, concerts, and comedy shows are always popular.
6. Coupon Book
This gift is especially appropriate for the mom of young children. Being a mom can be overwhelming and exhausting and sometimes a girl just needs a break. To get you started, I'm including a few ideas for the coupons, but the sky's the limit on this one.
An afternoon alone
A massage
A night when someone else makes/buys dinner
Hire someone to come in to clean/cook/nanny/whatever (her choice!)
Any of these funny ideas from Mashable (most appropriate if coming from a teen)
If you don't want to make your own, there's a printable one available here that includes a lot of other great Mother's Day printables too.
Moms, what's the best Mother's Day gift you've ever received? Tell me in the comments below or join the conversation on my Facebook page.