Below: Make the month leading up to Christmas extra special with one of these awesome advent calendars. With over 20 options, you'll find the perfect one for your children, no matter their age or interests.
When I was a kid, coming home from school every day in December was an exciting event. We had advent boxes and my mom was really good about remembering to fill them up and put them out each day (much better than I've been when I've done the DIY ones with my kids).
Some days my sisters and I would find a piece of candy in the box; some days a little trinket. Sometimes there would be a piece of paper with a clue to a location where a prize that was too big to fit in the little box was waiting.
The gifts were usually something small and inexpensive, but I looked forward to those just as much as the Christmas gifts waiting under the tree.
20+ Awesome Advent Calendars Your Kids Will Love!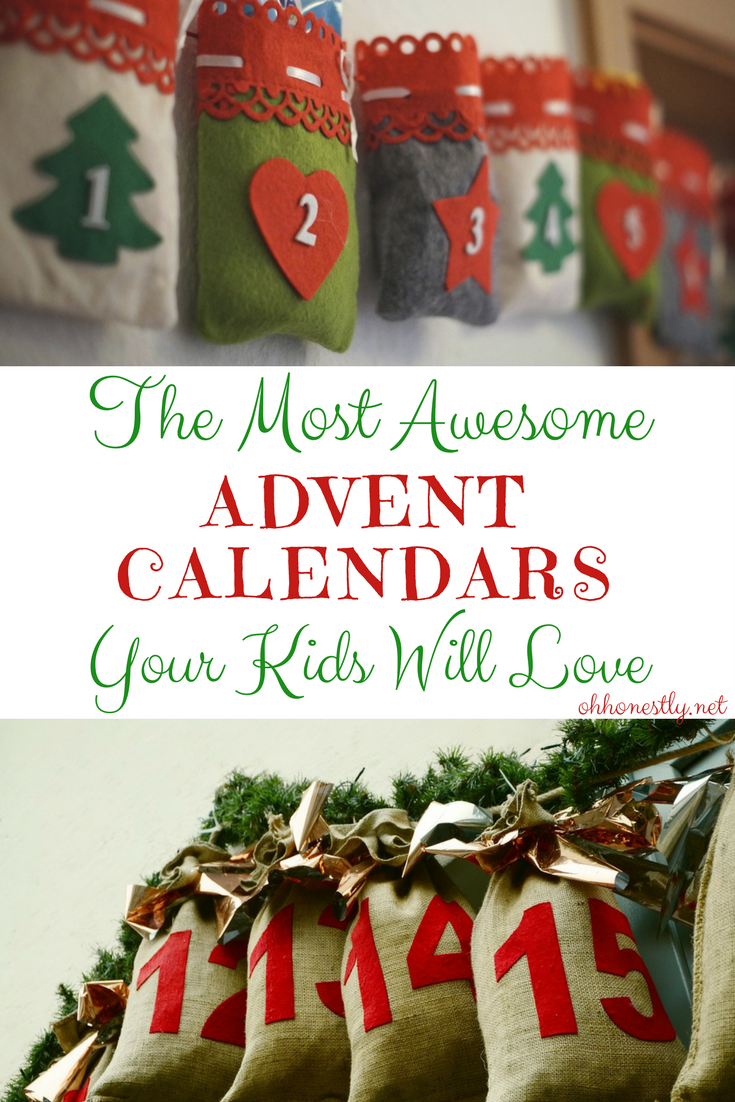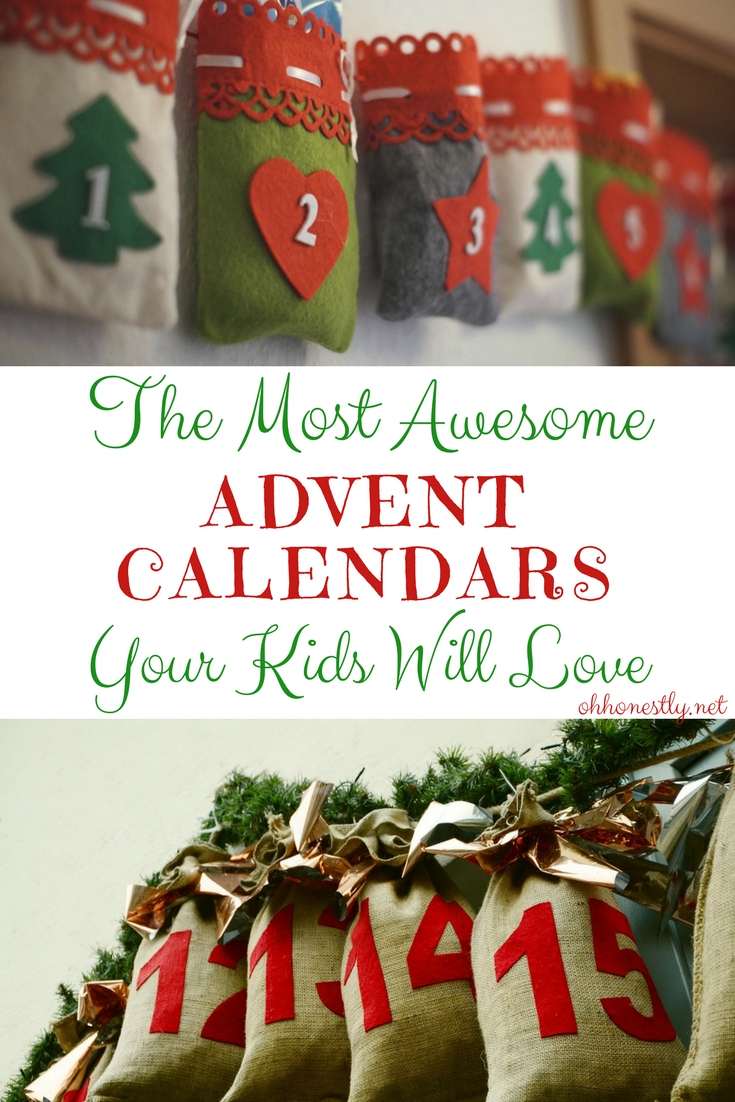 Advent calendars are a fun tradition to do with your kids in the month leading up to Christmas and there are so many options. Some are all pre-filled. Some are empty and let you get creative. Some aren't for gifts or prizes at all, but instead are daily readings or a picture that is revealed over time.
Whichever appeals to you, you can find awesome advent calendars of all kinds below. Just click on the picture to be taken directly to the item on Amazon.
This post contains affiliate links. I will earn a small commission on any purchases made through these links.
Favorite Toy Advent Calendars
Everyone loves the Lego advent calendars, so let's get those ones out of the way first.
We've got the classic Lego City advent calendar:

And the super popular Lego Star Wars one:

Moving on.
When I started searching for advent calendars, I was shocked by all the options. There really is something for every kid, no matter their age or interest.
I have always loved Playmobil and a little piece of me died when my kids were just kinda 'eh' about it all. So if your kid loves Playmobil, get them one of these ones and think of me when you do:
And this cute Christmas Ball in the Christmas Hall one:

Got a Tsum Tsum fan? I don't really understand this craze, but I will say that these ones are extra cute because they're dressed in Christmas attire:
My kids LOVED Little People when they were younger (that has helped with the sting of them not loving Playmobil) and guess what? That's right! There's a Little People advent calendar:

For a Lego alternative, try this Minion Mega Bloks option:
This Play-Doh advent calendar is almost sold out, so grab it fast:
For the car lover, there's a Hot Wheels advent calendar:
Get Barbie ready for anything with this Barbie Careers advent calendar:
This is a fun one that the kids will love setting up (and rearranging over and over). Bonus- You can reuse it as a decoration each year:
DIY Advent Calendars
You can also go the route my parents did and fill your own advent calendar. We had little boxes for each day, but there are some really beautiful advent calendars that can be used year after year that double as a Christmas decoration.
*Helpful Tip* If you buy one and the boxes/drawers are too small to put your treat in, hide the treat somewhere else and put a slip of paper in the advent calendar with a clue about where to find it.
This is a beautiful wooden advent calendar with small drawers:
If you don't mind putting it together, this one has a little spot where you can personalize it with your last name or child's name:
Want a reusable option that won't take up a bunch of storage space? This cloth advent calendar can be rolled up when not in use:
These are about as simple as it gets, but they'd hold slightly larger surprises:

Advent Calendar Books
Want something that's less about the treat and more about the experience? Try one of these advent calendar books.
It's impossible not to love Eric Carle:
If your child loves to color, this beautiful advent calendar coloring book is perfect:
There's not a kid on earth who doesn't like stickers:
For a more traditional approach to the season of advent, try this advent devotional book:
Which ones will your kids love?