Below: Need some Easter-specific April Fools pranks to play on your kids? (Easter falls on April Fools' Day this year!) I've got you covered with these six fun ideas.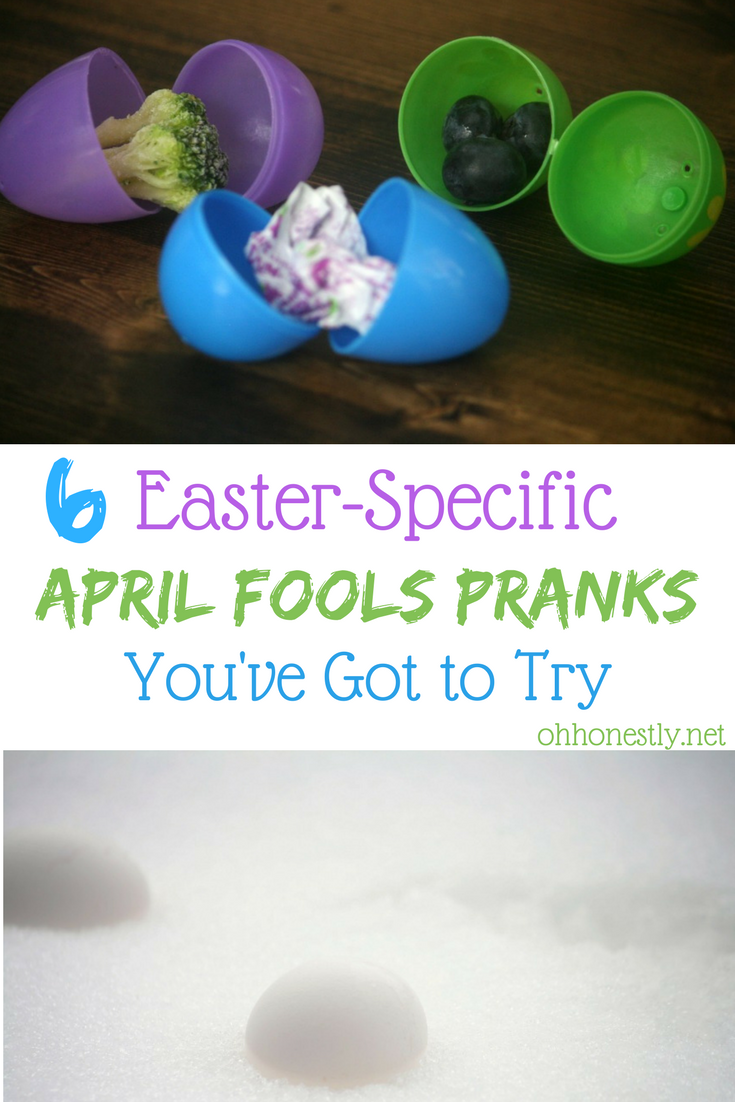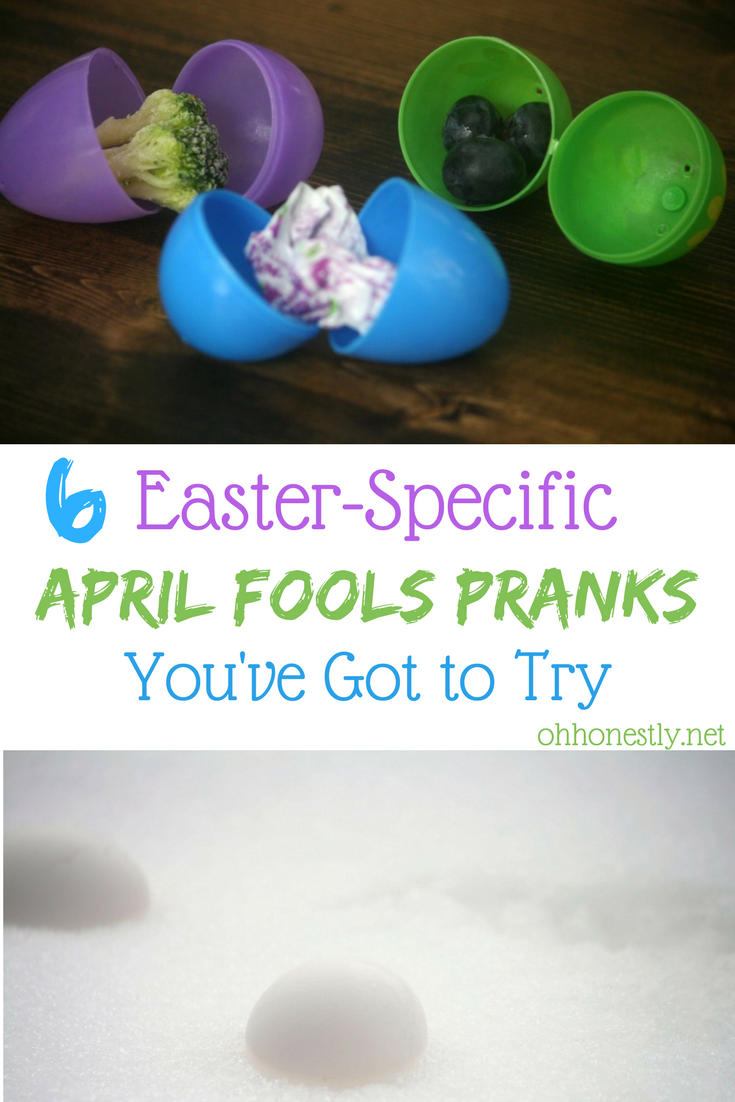 April Fools' Day is my holiday. I don't do much for Valentine's Day. I don't do anything for St. Patrick's Day. But when April 1st rolls around, I am ON IT.
For the past four or five years, I've spent the weeks leading up to April Fools' Day scouring the internet and asking friends for ideas. I've made my plans, prepared my supplies, done my set-up, and waited in eager anticipation for the pranks to befall my hapless children (and occasionally my husband, but he's not very fun to prank).
After they're completed, I always add them to my list of graded April Fools' Day pranks. It's my service to the public: You don't have to perform sub-par April Fools jokes if you've already been told that they don't work well.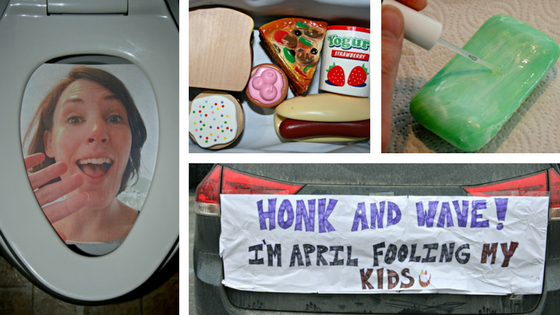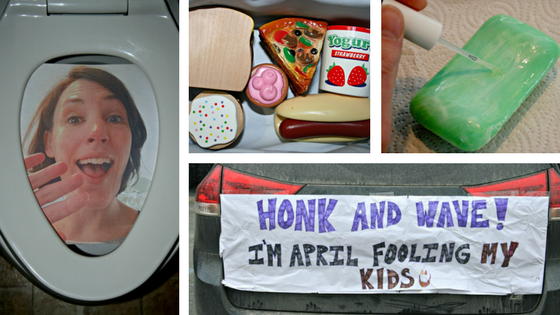 This year is a very special year because Easter falls on April 1st. It won't happen again until 2029, so we need to seize this opportunity now!
Six Easter-Specific April Fools Pranks You've Got to Try
Below are the Easter-specific April Fools pranks I plan to play on my kids this year. Since I haven't done them yet, I can't give you a grade for how well they work, but if you use any of them, we should talk on April 2nd, so I can update the post. People might need it eleven years from now 😉
Please note: I am a participant in the Amazon Services LLC Associates Program, an affiliate advertising program designed to provide a means for me to earn fees by linking to Amazon.com and affiliated sites.
1. What's in that Easter egg?
My family always hosts Easter lunch for our extended family and friends. After we've eaten, all the kids do a big egg hunt. I typically fill around 300 eggs with candy in preparation.


This year, only some of the eggs will have candy in them. The others will be filled with goodies like veggies, empty candy wrappers, or better yet, candy wrappers that have had the candy swapped with veggies.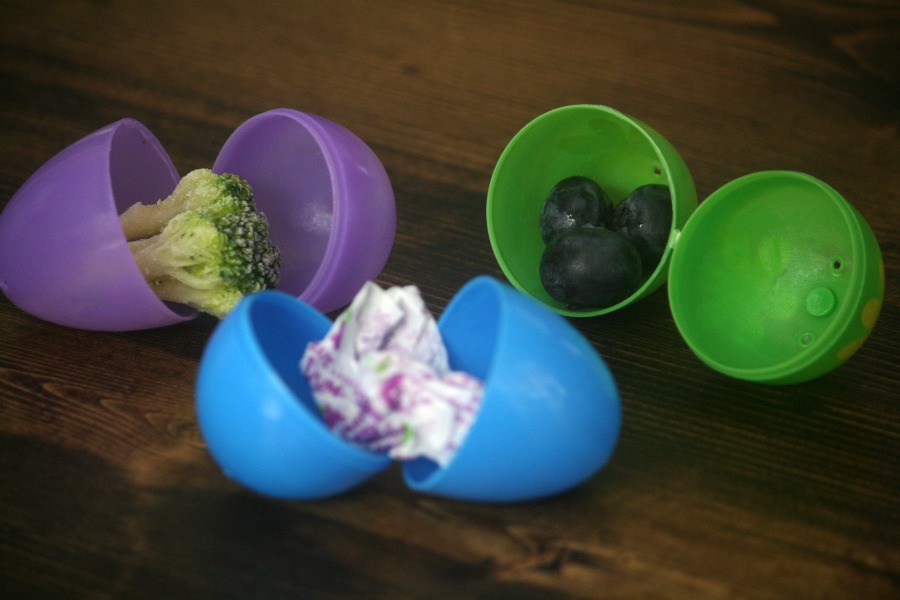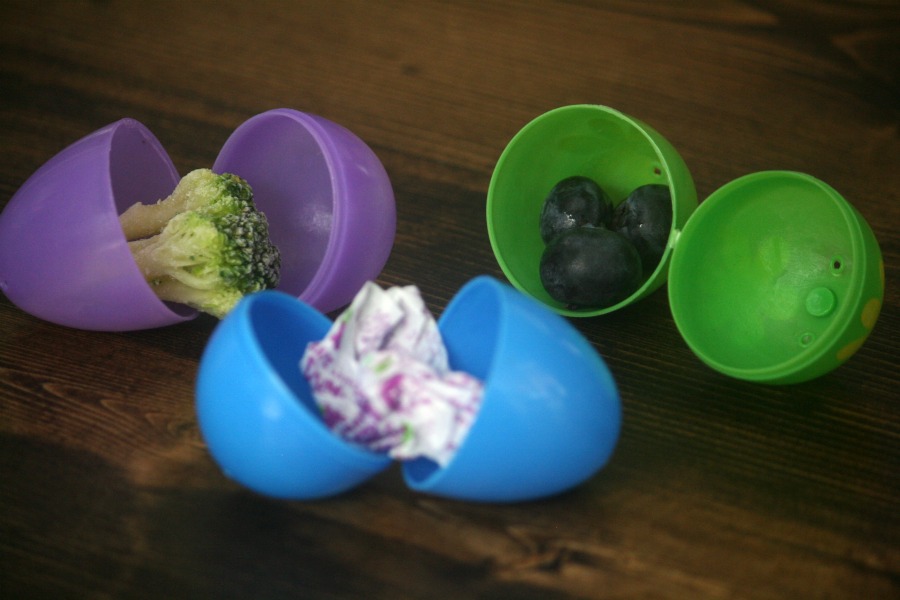 2. Snow no!
This isn't a sure bet since we're never sure if we'll have snow for Easter or not. Sometimes we do. Sometimes we don't.
If we do, we'll use real eggs for our hunt and it'll be the hardest egg hunt the kids have ever done.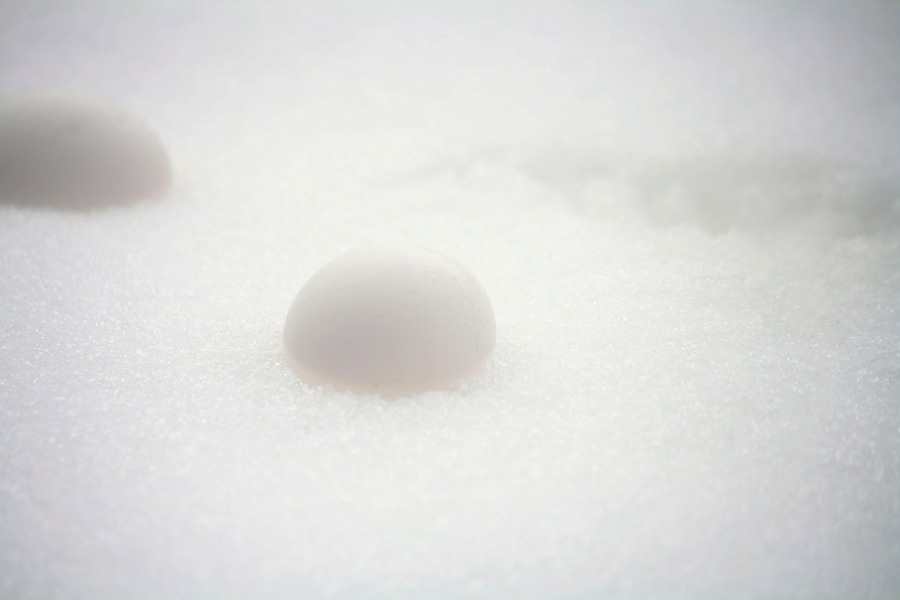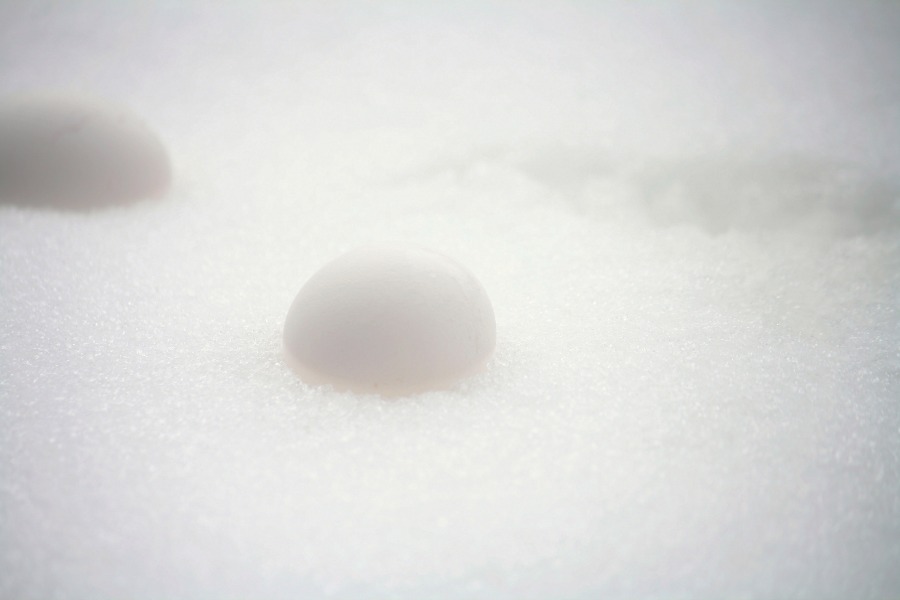 3. I can't find them!
One more egg hunt idea…
Before we hide the actual Easter eggs, we can tell the kids the hunt is ready and set them loose in the yard. I wonder how long it'll take before they realize we didn't actually hide them yet.
4. Sponge Cake
No Easter dinner is complete without dessert. Sponge cake is the perfect spring dessert because it's so light and airy.
This sponge cake will take it to a whole new level because it will be made with actual sponges.

To make this extra believable, I think I'll have the kids help me make the real cake, then I'll put this one together after they go to bed the night before. As long as it looks similar, they won't know until we cut into it that I pulled a switcheroo.
https://www.pinterest.com/pin/1266706115267352/
5. Egg Dyeing 101
Usually we dye Easter eggs before Easter day, so it won't technically be April Fools' Day, but I'm okay with that.
I'll swap out a few of the hard-boiled eggs with raw ones in hopes that someone will accidentally squeeze too hard or drop it when they're decorating.
Messy? Yes. Funny? Also yes. I can picture my kids freaking out as egg goo covers their fingers.
Note: If I do this, I need to make sure I somehow mark the raw eggs so I know which is which afterwards.
6. Easter basket bummer
We don't go overboard on the gift-giving for Easter. We love doing Easter baskets, but we keep it simple: Maybe a couple of small toys, a little bit of candy (solid Cadbury bunnies are a must), and a book they've been wanting.
What if this year their Easter baskets took a much more practical turn?
In the days leading up to Easter, we'll talk about how they really need to get more involved in the day-to-day upkeep of our home. Then on Easter day, they'll receive a basket full of cleaning supplies.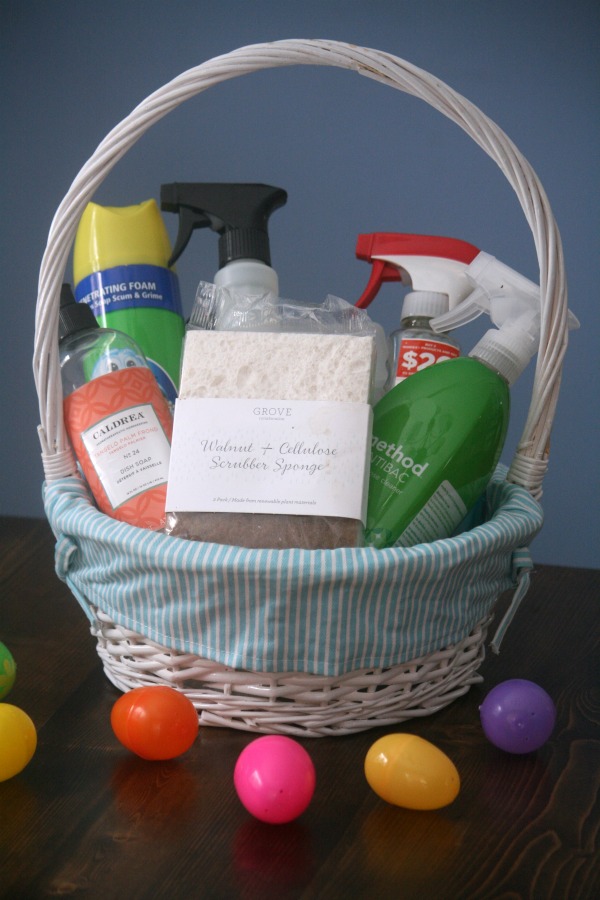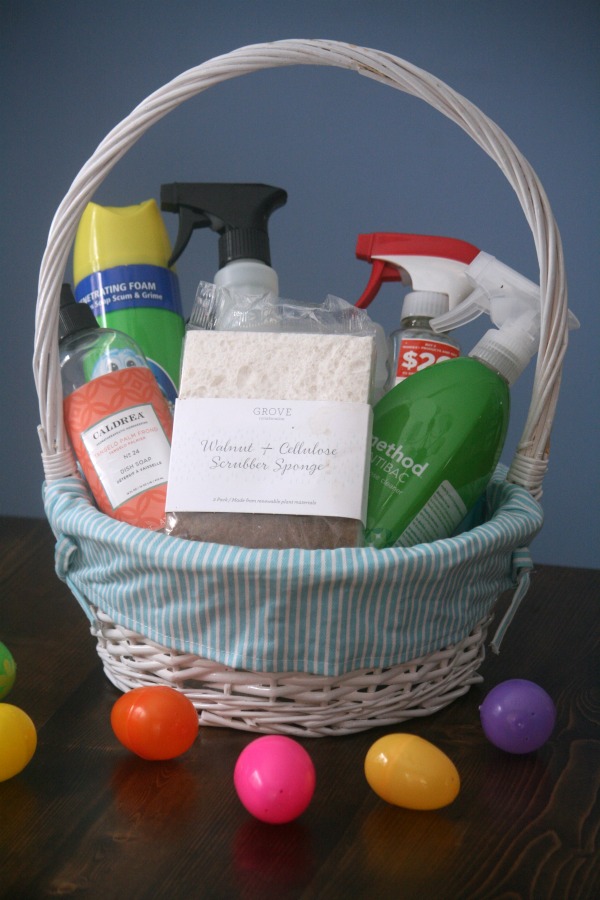 Or maybe we'll tell them that we think they're not learning enough at school and their baskets will contain a fake brochure for the six hour a day, five day a week summer tutoring program we signed them up for.
Or perhaps we'll just tell them that we're not doing any Easter traditions that have pagan roots, so they're not getting an Easter basket at all this year. (No judgement if you don't do Easter baskets for that reason. We don't do Santa, so I get where you're coming from.)
What are your Easter-specific April Fools' Day prank ideas? Tell us in the comments so we can all make this the BEST Easter/April Fools' Day ever!!