This post contains affiliate links.
Almost everyone I know has a recipe they're known for. It's their go-to for get-togethers and, if for some reason they ask what they can bring, it's the one that's always requested.
My sister's go-to is her cream puffs.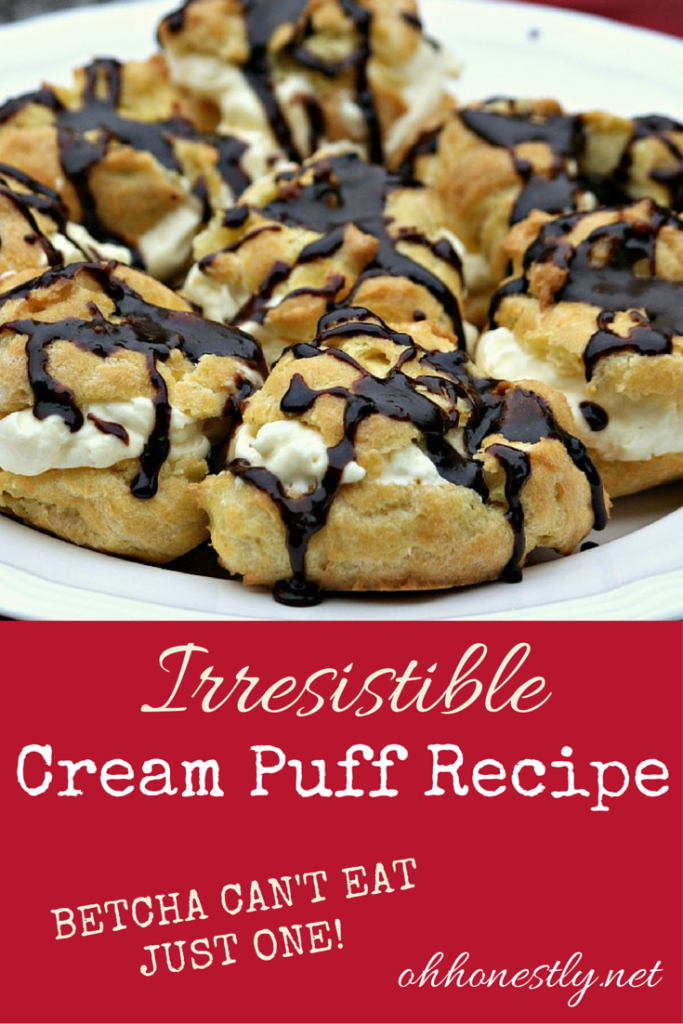 Every Christmas Eve she used to whip up a batch for dessert and we'd all look forward to them with the anticipation of, well, a kid on Christmas morning.
Several years ago though, she moved away. As the next Christmas approached, I knew we'd be missing her and her family. The first big holiday apart is never easy.
I knew we'd also miss her cream puffs, but I could do something about that! One simple phone call and I had the secret in hand.
I may have taken over Christmas Eve Cream Puff duty, but this will always be my sister's recipe.
Give them a try! Although there are several steps to the process, they're surprisingly easy to make and the effort is sooo worth it! I could sit down with an entire plate myself. Unfortunately, other people are always waiting for them, so I have to be good 😉
IRRESISTIBLE CREAM PUFF RECIPE
Makes about a dozen cream puffs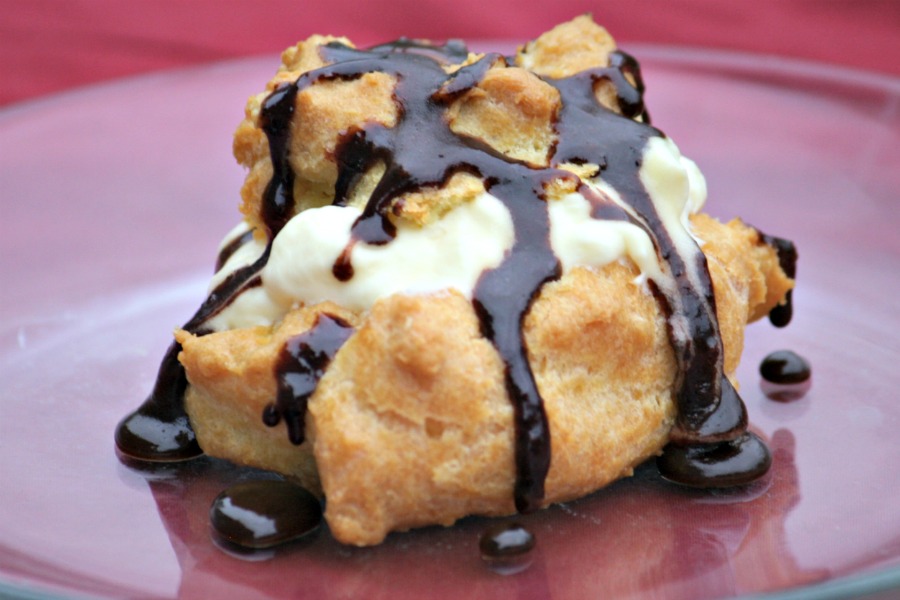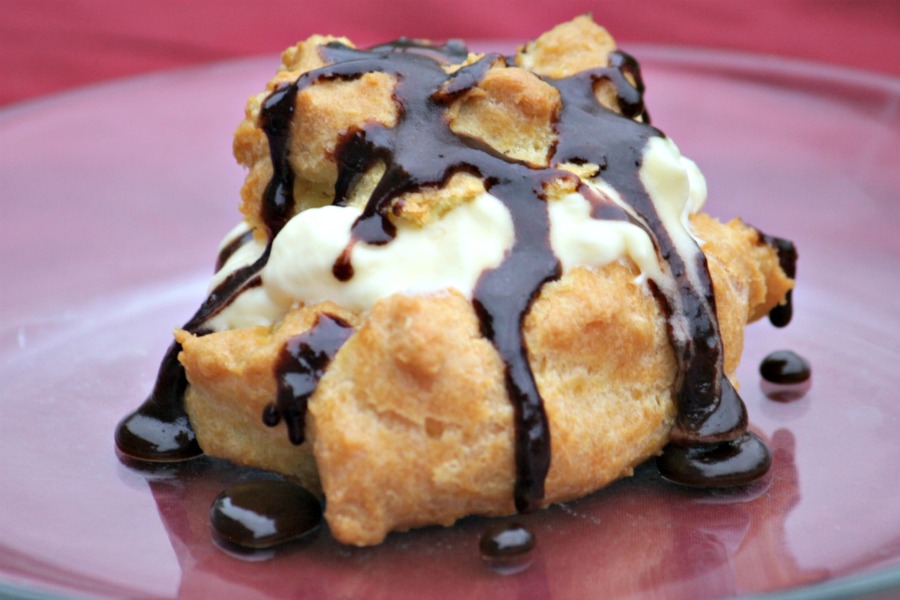 Puffs:
1 C water
1/2 C butter
1 C flour
4 eggs
Heat water and butter to boiling.
Turn off heat.
Stir in flour until the dough sticks together to form a ball.
Take off the heat.
Stir in one egg at a time. (It will become sticky and hard to stir.)
Spoon egg-sized portions onto ungreased cookie sheet, 2-3 inches apart.
Bake at 400 for 35 minutes.
Pierce each puff with fork to release steam.
When cooled, cut tops off (but save them!) and scoop the dough out of the insides. You'll be left with the shell to fill.
Filling:
1 pkg instant vanilla pudding
1 C milk
2 C whipping cream
Blend the pudding and milk.
Add cream and beat until soft peaks form.
With a spoon or frosting bag, fill the hollowed puffs.
Replace the top of the puff.
Chocolate Drizzle:
1 oz unsweetened chocolate
1 tsp butter
1 cup powdered sugar
Hot water (as needed)
Melt the chocolate and butter.
Stir in the powdered sugar.
Add hot water 1 Tbps at a time until drizzling consistency.
Drizzle over the cream puffs. (You may need to add more hot water as the chocolate cools and hardens.)

What recipe are you known for? Tell me in the comments below.